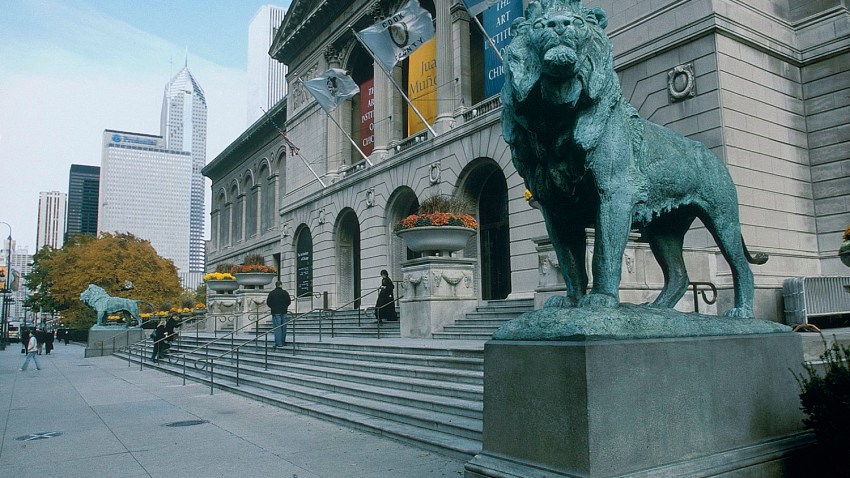 Museums have to stay one step ahead these days -- most people would rather sit in front of Facebook for hours rather than a Picasso. Now, the online and art worlds have collided in a ultra user-friendly way via Pathfinder, an interactive floor plan and virtual gallery tour that the Art Institute of Chicago launched yesterday. In fact, it is the first art museum to combine up-to-date, panoramic gallery images with this type of wayfinding system, meaning you can literally picture yourself there.
Now, you can escape for lunch by browsing through the Ancient Egyptian, Greek and Roman art galleries on Level 1, then be-bop over to the Modern Wing for a perusal of the photography exhibitions, all while munching on your sandwich at your desk. Or, plan your next trip to the Art Institute before your visit -- all the way down to the restaurant you'll choose for lunch and where you'll find the bathrooms.
The Art Institute's Pathfinder system, which will be continuously updated, currently features approximately a third of the museum's permanent collection galleries. The intuitive site allows users to zoom in for closer looks at works of art and offers direct links to catalog information for specific works, on-screen navigation tools and Spanish-language prompts. Pathfinder is an extension of the wayfinding technology the museum installed with the opening of the Modern Wing this spring.
Copyright FREEL - NBC Local Media