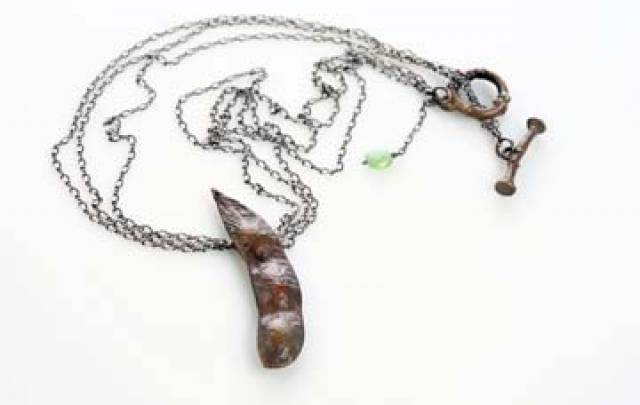 BEAN CHARM: Sushi-lovers will rejoice in this edamame necklace, handmade in Canada. Just don't try to take a bite, they're crafted from bronze, silver and tourmaline; your dentist would not be thrilled. Available at Post 27.
WHERE IN THE WORLD: The black ocean design in this Starlight Replogle Globe may seem a little goth, but the satin, chrome-painted base and gyro-matic mounting make it an unusual way to seem worldly. Get it here.
TISK TASK: Woven ribbons of butter-soft leather define theTisket-a-Tasket Clutch from Habit. A zipper-top keeps everything important from falling out, perfect for dancing the night away.