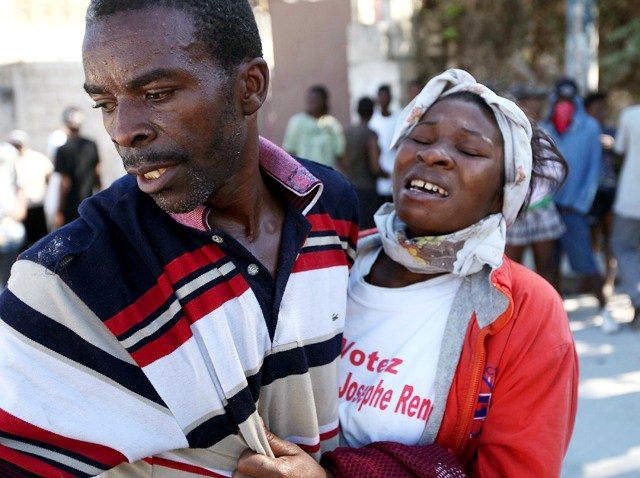 Haiti's in ruins, but you can help this weekend -- just by eating out.

The 312 Dining Diva has a list of several local bars and restaurants that are chipping in to do their part in the relief effort.

On Thursday night, get two hours (8-10 p.m.) of passed appetizers and cocktails at Trader Todd's for $15. One hundred percent of the proceeds benefit the American Red Cross.

HEARTY, the comfort-food fave in Lakeview, is donating five percent of the week's gross sales to the International Medical Corps.

Joel Barnes, the general manager at Le Passage, is hosting Haiti fundraisers for the next three Fridays, beginning this week. He'll be collecting canned goods at the door, and all tips he receives will benefit the devastated country. Former Bears star Jerry Azumah and media personality Kelli Zink will guest bartend on Friday from 6-9pm.

And nightlife impresario Billy Dec and Jillian Harris from "The Bachelorette" fame host a fundraiser at Rockit Wrigleyville that will also benefit the American Red Cross. He'll use his regular Saturday night Tweet'N'Meet to raise dollars; it's $20 for food and drinks from 9pm to 10pm.

MK Executive Chef Erick Williams and Pastry Chef Tony Galzin will hook up signature bites for a benefit with all proceeds going to Oxfam International. MK matches all donations, and the party includes passed hors d'oeuvres, wine and cocktails. 5:30-7:30pm Jan. 18. $50.

South Loop's Tapas Valencia and its sibling restaurant, Meson Sabika in Naperville, are giving 100 percent of their dining sales on select dates to the American Red Cross for emergency disaster relief. All lunch and dinner proceeds will be donated at Meson Sabika on January 19. And dinner proceeds on Jan. 26 at Tapas Valencia will benefit Haiti as well.

Audarshia Townsend is the creator of the local food blog 312DiningDiva.com. She also provides content for Dining Chicago and Playboy.com.