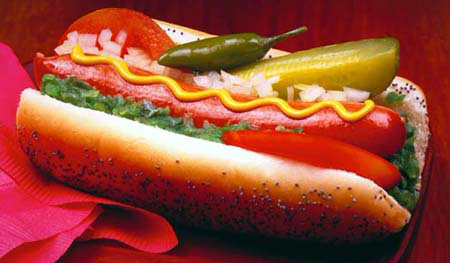 Monday's doesn't have to be the day of dread anymore. Not with America's Dog's Dollar Dog Mondays promotion throughout the month of April.
All America's Dog Chicago locations will offer select hot dogs on the menu for a buck when you buy fries and a drink.
To kick the celebration off right, the special will also be offered every day between April 6th and 10th.
As the name suggests, America's Dog features hot dogs from all over the country.
The dollar dogs come from the "Best of the West" side of the menu, which includes the San Francisco Dog, Tucson Dog, Sante Fe Dog and the Dallas Dog.
America's Dog has four Chicago locations. Click here for more information.