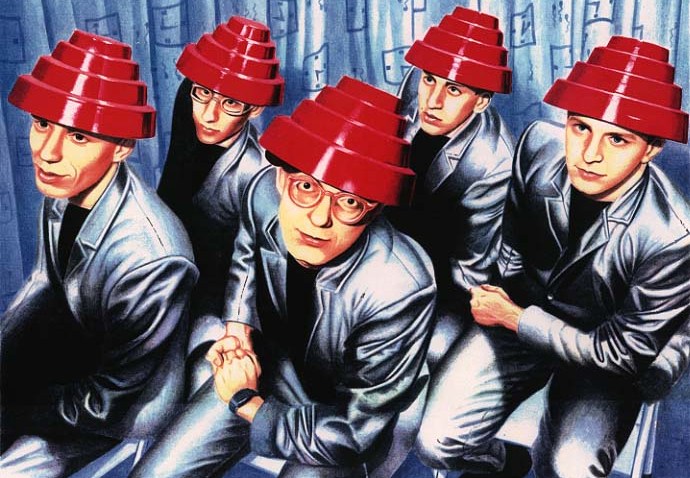 ARE WE NOT MEN?: Throw on your yellow jumpsuit, because quintessential cool-kid band Devo brings its goofy new-wave tunes to the Vic. The group's drumming up support for their upcoming album due out next year, so keep an ear out for any new songs they might play. Openers include JP Inc. 3145 N. Sheffield Ave.; Lakeview. 8 p.m. $53.30. 18 and older.
ROCK OUT FOR SYGC: Local bands The 1900s and Brighton, MA play a benefit show for Scotland Yard Gospel Choir at the Hideout. As fans might already know, the members of SYGC were involved in a horrific van accident in September. Everyone survived, but the ordeal left the group with a hefty hospital bill. 1354 W. Wabansia Ave.; Noble Square. 9 p.m. $12. All proceeds go to the band. 21 and older.
YOUNG FOLKS: Swedish indie-rock trio Peter Björn And John bring their pop melodies to the Metro. Openers include El Perro Del Mar and Yourself And The Air. 3730 N. Clark St.; Wrigleyville. 8 p.m. $20 in advance. $22 at the door. 18 and older.