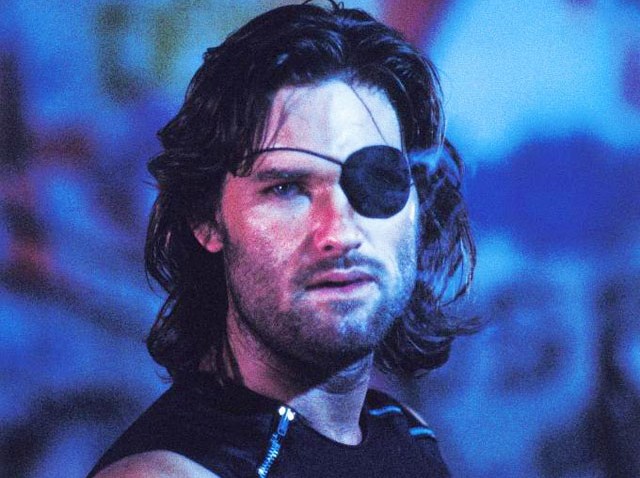 IF YOU DON'T EAT YOUR MEAT, YOU CAN'T HAVE ANY PUDDING: Pink Floyd's wonderfully disturbing rock opera about "daddy issues" and fascism, The Wall receives an oddly fitting tribute from the Hot & Heavy Burlesque at the Viaduct Theater. This burlesque troupe will "do their thing" as it plays the entire album, so be prepared for a lot of scantily clad women and a lot of angst. 3111 N. Western Ave.; Roscoe Village. Saturday and Sunday. 10 p.m. $15 online or $20 at the door.
SOMETHING HANDY: More than 30 vendors will be selling their handmade goods at The Empty Bottle for Handmade Market Chicago. Grab a beer and peruse the assorted booths selling items like jewelry, soaps, clothing, and stationery. 1035 N. Western Ave.; Humboldt Park. Saturday. Noon to 4 p.m. Free. 21 and older.
TRUFFLE SHUFFLE: If you or a friend thinks about making fun of someone with special needs, then remember The Goonies, because if it were not for Sloth, all of those nosy kids would have been murdered by the Fratelli family on One-Eyed Willie's ship. The Music Box screens a midnight showing of this 1985 classic, which will hopefully never be remade. 3733 N. Southport Ave.; Lakeview. Saturday. Midnight. $9.25.
THE FUTURE IS THE ENEMY: The future can seem frightening--especially with Friday's worse-than-expected jobs report from the U.S. Labor Department. But Darkroom reminds us of how much worse it can get with a double feature of two great dystopian flicks--Escape From New York (with an awesome soundtrack by director John Carpenter) and Robocop. 2210 W. Chicago Ave.; Ukrainian Village. Sunday. 7 p.m. No cover. 21 and older.
PLAYING WITH PUPPETS: Gay puppeteer Richard Hunt helped bring Muppets like Scooter and Miss Piggy to life before he died of AIDS-related complications in 1992. In her new zine, The Rainbow Connection, Jessica Max Stein examines Hunt's work with Jim Henson, which she'll talk about at Quimby's. 1854 W. North Ave.; Wicker Park. Sunday. 3 p.m. Free.