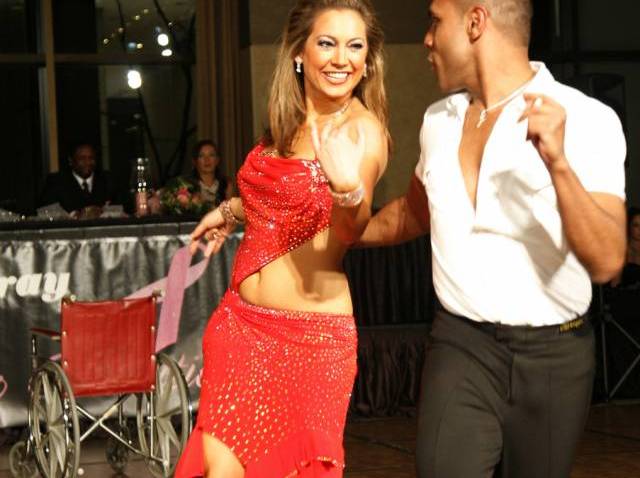 Those of us who aren't very coordinated on the dance floor can always relish in the delight of watching others struggle.
That may or may not be the case on Friday at the annual "Dancing with Chicago Celebrities" hosted by Arthur Murray Dance Studios and benefiting the Susan G. Komen For the Cure.
After the six stars perform their routines, dance alumni from years past will perform a routine together, and a group of Arthur Murray professionals will wow guests with a finale show.
The panel of judges include Nick Kosovich, (U.S. national champion most recently seen as Vivica A. Fox's partner on ABC's "Dancing with the Stars") and chef Rick Bayless.
1. Mancow of "The Mancow Show"
2. Valerie Warner (WGN)
6. D.C. Crenshaw, (Host, Game Time Dine)