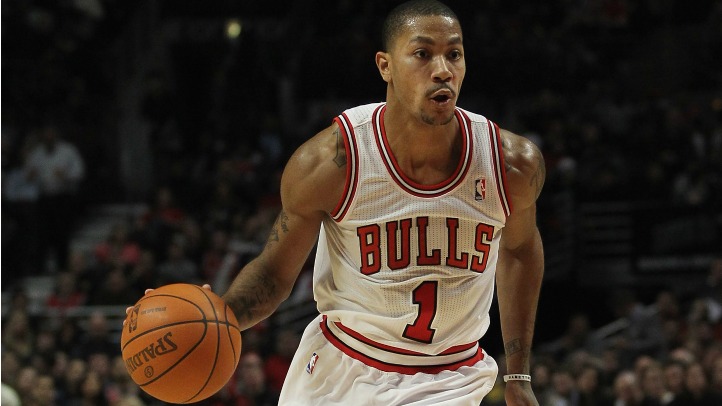 Derrick Rose took the court on Tuesday night at the United Center to get some shots up prior to the Bulls game against the visiting Milwaukee Bucks. The workout was nothing strenuous, just some jump shots from different spots on the floor, but it was certainly pleasing to see D. Rose going through somewhat of a pregame routine as he's done many times before.
The difference was once he retreated back to the locker room area, you knew he wouldn't be returning in his Bulls warm-ups and uniform.
Rose has been shooting a basketball for almost five weeks since having knee surgery, but these displays have taken place primarily at the Berto Center, not in front of a sparse United Center crowd fortunate enough to arrive early enough to see him get his work in.
In the third quarter, D. Rose came out to watch his teammates play and didn't sit in his luxury suite, but in floor seats adjacent to the player's entrance. And he was just like any other fan – well, almost.
When the always popular Dunkin Donuts race flashed across the Jumbotron, he looked up and watched it just like everyone else. When the team made a nice play on the court, he clapped. But then you realized Derrick was actually sitting in the stands, not on the Bulls bench. That's a sight no one will ever get used to seeing.