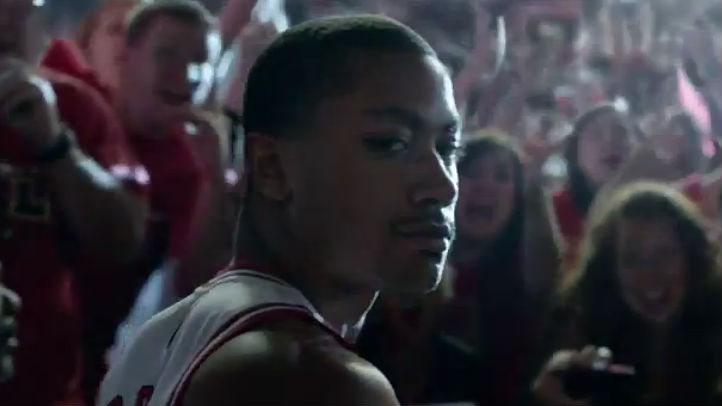 A recent Adidas commercial spot, 'Wake Up,' succeeded in recreating the feeling in Chicago when the momentum of a city's dream of a seventh NBA Championship came to a screeching halt when Derrick Rose injured his knee in the playoffs.
Now D. Rose is giving Bulls fans a behind the scenes look at the filming of the spot which shows clips of him working out and concludes with a depiction of what the United Center will be like on the night he returns to the court.
Rose narrates the 90 second clip by explaining the overall concept behind the spot, and even breaks down the scene of the kids frozen on the basketball court, playing in a park not anymore different from the one that Rose himself started playing basketball in.
"One of the scenes is a court on the South Side where you got a lot of kids in the park playing basketball, and at the time I'm injured, it seems like everything just stops. You have people holding their head, kids walking around the court – mad – they come to life by me working out, like giving them a shock."
"Wake Up" continues fan interactive experience in "The Return of D Rose" conversation