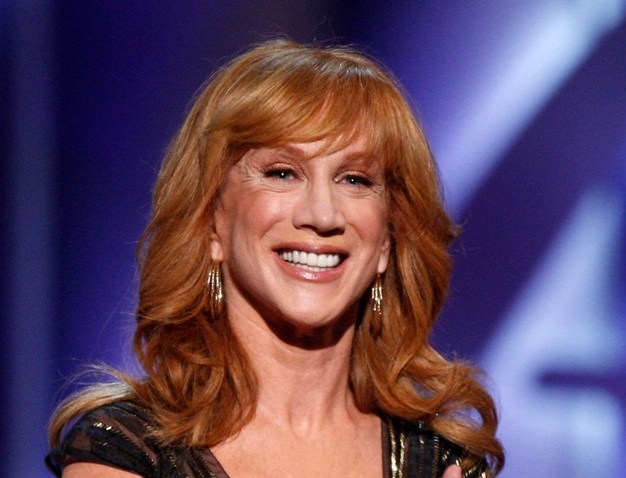 Don't expect to see Kathy Griffin at Oprah's block party (streaming live).
"I can't go," she told the Sun-Times. "I'm too busy being famous that day."
That's because her new book, Official Book Club Selection: A Memoir According to Kathy Griffin, debuts today.
"Oprah has chosen my book to be the first official book club selection of the season," the comedian said.
Wow ... really?
"OK, I would strongly encourage Oprah to make my book the official book club selection," Griffin said, editing her first statement.
But there's very little editing in Griffin's first book. Along with her usual celebrity gossip and sharp wit, the book also features some very solemn and personal moments from her life. The "D-Lister" details her relationship with her family (including her late brother, an abusive drug addict); her issues with weight and botched liposuction; her painful divorce from Matt Moline; and her relationships with Jack Black, Conan O'Brien and Apple founder Steve Wozniak.
"This is the opposite of the Miley Cyrus memoir. I decided to wait until I was 48—not 16—to write it," she said.
And based on reviews, many think it was well worth the wait. Griffin has been appearing on shows like Rachel Ray, Jimmy Kimmel Live, Howard Stern, Bill Maher, Larry King Live, and the Today Show. Most astounding though, Griffin has been invited back to The View, from which she had been banned for her on-air antics... twice!
But is she any closer to booking a spot with Winfrey?
"Well, I still can't get on Oprah," she said. "So, yeah, I'm still pretty D-List. But happily so. I'm happily D-List."
Matt Bartosik, a "between blogs" blogger, can't get on Oprah's show either.
Copyright FREEL - NBC Local Media