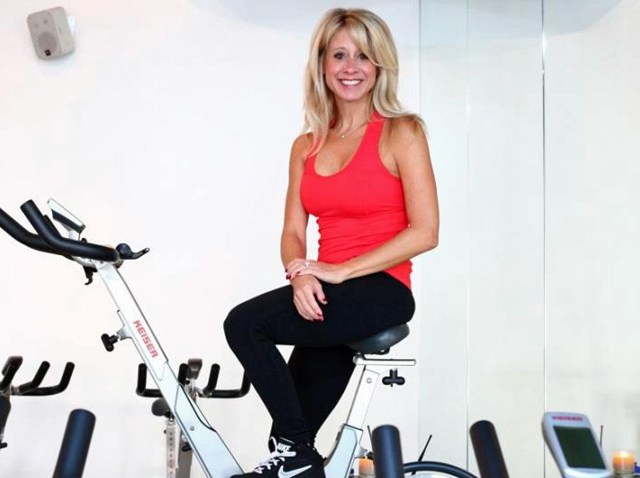 When it's time for that dreaded workout session, many people have a hard time deciding whether to go for the sweat-inducing cardio session or a more calming, centered yoga workout. Long-time Eastbank Club cycling instructor Emmy Rigali decided Chicagoans shouldn't have to choose, so she created a new boutique indoor cycling studio that caters to all different types.
Amidst 20 technologically advanced bikes and sleek, dimmed chandeliers,
Go Cycle Studio
in Old Town combines adrenaline-charged indoor cycling classes to burn 500 calories or more in a single workout -- a bonus before all that holiday eating begins.
Plus, Go Cycle switches things up with their unique assortment of classes. You can take a normal cycling class, or amp it up with GO2 -- a 45 minute cycling class followed by 15 minutes of abs and core work. One of the coolest offerings is the Go Yo class, which combines 30 minutes of cycling with 30 minutes of yoga to elongate those muscles after an intense biking session.
If you're new to Go Cycle, your first class is free. All additional classes are $18. To view the schedule and register visit
gocyclestudio.com
Also, in honor of
Thanksgiving
(and the massive amount of calories the average American consumes on that single day), Go Cycle is offering Go Gobble -- an hour-long indoor cycling class on Thanksgiving morning that will burn some much-needed calories.
Kim Peiffer is the founder of The Glow List, an online magazine dedicated to fitness, beauty, diet, spa and travel.