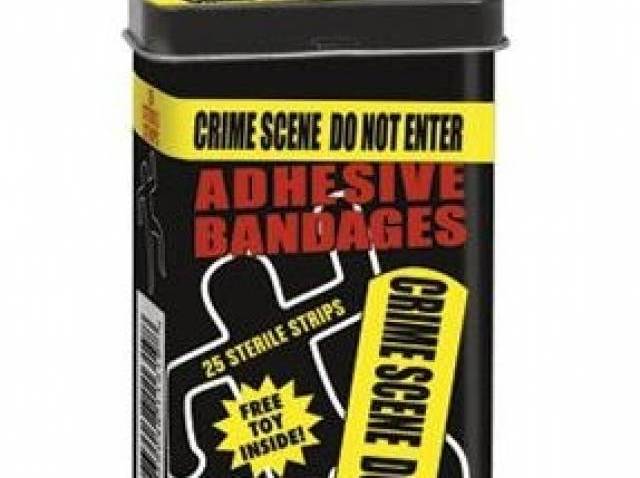 GERMAPHOBE: Scratches and cuts will be hidden – albeit not very discretely - with these crime scene bandages. They come in a cool yellow with "crime scene; enter at your own risk" verbage. Package is $5. Available at Greer Chicago.
BIRDS OF A FEATHER: For those looking for an alternative to solid-colored rain boots, check out the
Chooka Signature Printed Rain Boot
in Blue peacock. Bright colors, adjustable buckle and rubber sole and upper means rain has no fighting chance. Get a pair at
Nordstrom
.