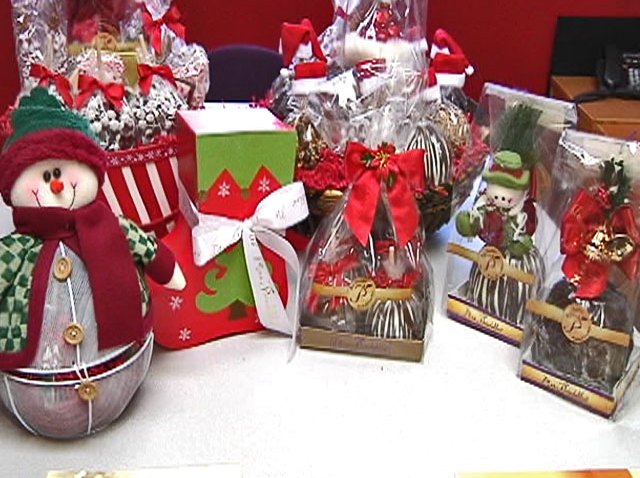 The holidays may be a time for giving, but they're also a time for giving in -- to your indulgences.

Look no further than Mrs. Prindable's, a Niles-based confectioner and provider of gourmet candy gift boxes that's best known for delicious candy apples.
Workers at Mrs. Prindable's crank out the gourmet treats by hand, with nary a conveyor belt in sight.

"One apple could take upwards of 15 minutes to put it all together and get it ready for shipping," said Affy Tapple and Mrs. Prindable's president Stuart Sorkin.

They're not only delicious, they're also unique.

"They may look similar, but no two apples are exactly alike," Sorkin said.
At Christmastime, the apples look even more like gifts. No plain sticks! Instead, the treats are adorned with ornaments, bows and Santa hats.

A single apple gift runs about $27. The gastronomical feast they call the "Classic Indulgence Basket" is $200. Sorkin says it's really not expensive when you consider the quality and value of the gift.
And Sorkin acknowledges that the comparisons to Willy Wonka are easy.

"The only thing we don't have is the gobbly goo and the oompa loompas."