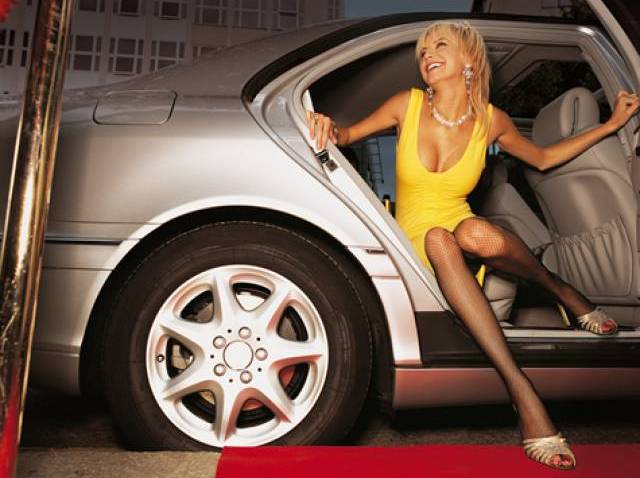 When you put on a cocktail dress, your main goal is to look smokin' hot. Easier said than done, because not every style fits every body type.
Stylist and Chicago fashion maven April Francis (founder of The Haute Closet) strips down the basics of body types and spotlights what cocktail dresses we should be wearing to enhance our greatest assets (and hide some flaws here and there).
SMALL-WAISTED: Do a full skirt with a belt, or a nipped waist with a belt if you have a small waist, says Francis. If you want to hide your legs but show off your waist, Francis recommends a maxi dress -- a floor or ankle-length dress that's form-fitting at the top and loose and flowing at the bottom.
SHORT AND CURVY: Short and curvy girls should steer toward something short and sleeveless with a defined waist. But be sure to stay away from the maxi, as this will make you appear shorter.
SHORT AND THIN: If you're sporting an ultra-petite body type, take a risk with a long sleeve body conscious dress or a dress with no sleeves to accentuate your smaller figure.
SMALL CHESTED: Opt for an animal print or water color print, which will draw attention away from your small chest and will bring attention to your overall look. For a larger figure with a smaller chest, go for a long-sleeve jewel neck dress with a shorter hem.
LARGE CHESTED: When you've got a lot up top, Francis says go for a dress with a great neckline.
ATHLETIC BUILD: Fit bodies can pull off the one shoulder look incredibly well, Francis says. If you're daring, try a one sleeve body con (body conscious dress) that will show off your toned physique. For great shoulders, do a one-shoulder dress.
CURVY ALL OVER: For curvy girls, a wrap dress is the way to go. Opt for a short to medium length for the most flattering look, and try fabrics that flatter. "Jersey is an amazing fabric," says Francis. But stay away from fabrics that are too clingy.
GREAT LEGS: If you've got gams that rival Cameron Diaz', show 'em off! Go for a long-sleeve cocktail dress with a short hemline, or try a babydoll tent dress. Both will highlight your best assest.
SEXY BACK: If you have a killer back, a backless dress is totally chic. Do like Kate Hudson at the Sag Awards and show it off. Her dress was a complete stunner.
Francis says the shape of the dress is the most important thing, along with a good dose of self confidence.
"I think having the focus on what one loves as opposed to hiding flaws is key," Francis says.