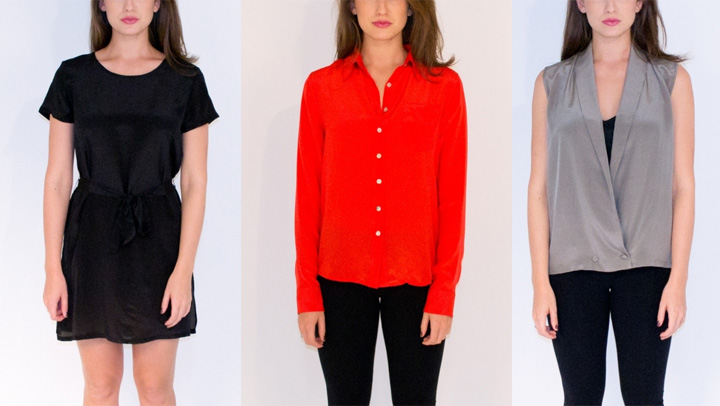 This fall, two stylish Chicagoans are uniting for a chic new fashion collection, so now's the time to think about making some room in your closet.

Cityblue apparel & denim owner Mallory Ulaszek has collaborated with designer Christina Fan to launch a private label for her stores, making its debut this month.
The line made its debut during Chicago's Fashion Focus and is a combination of C/FAN's tailored fits for a variety of shapes along with Ulaszek's minimal and modern aesthetic.
Expect to find tailored tunics, fitted dresses, cardigans, vests, tank tops and button downs (a.k.a. everything you need for fall and winter) in chic silk Crepe de Chine fabrics. Find the collection in four different color selections: fiery red, caviar, elephant skin and anemone print.
"We wanted to create pieces that fit incredibly well in colors that you can easily find and incorporate into every closet, said Ulaszek. "We also wanted to add something a little unexpected; like a collection that integrates a print with cyan details that contrasts with the color of a fiery red."
Check out the collection on www.shopcityblue.com, and stock up while you can—after all, the pieces are limited edition.