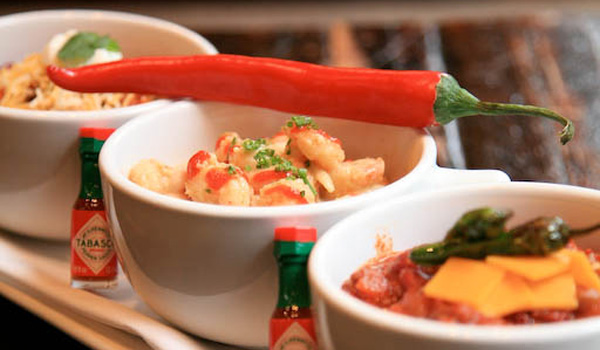 In case you didn't already know, National Chili Day will be held this year on February 26, but why leave the celebration of this All-American food to only one day?

Rockit Bar & Grill (22 W. Hubbard) is stretching the celebration of all things chili to an entire week, launching the first annual Chilifest from Feb. 23-27. Guests will have four different types of chili to choose from daily, plus an additional different special preparation each day.

Rockit will offer its signature Turkey Chili (red kidney beans, shredded cheese and cilantro, the Wagon Wheel Chili (black angus chili with wagon wheel pasta and cheddar cheese), The Chili Sampler (Turkey Chili, Wagon Wheel Chili and Chili of the Day), and Chili Mac (Turkey Chili on top of the signature Four Cheese Mac and Cheese).
Executive Chef James Gottwald's specials include:
Monday: Big Bubba's Buffalo Barn Burner (spicy buffalo meat chili with beans, $8)
Tuesday: Gumbo Style Chili (In honor of Fat Tuesday, with okra and andouille sausage, $8)
Wednesday: Chicago Firehouse Chili (ground sirloin, Guatemalan insanity peppers, beans, melted cheddar, $8)
Thursday: Rockit Rockshrimp Chili (chili peppers and white beans, $8)
Friday: Four Alarm Farmer (meatless garden vegetable and dried ancho chilies, $8)
Rockit is also giving out a complimentary bowl of chili to members of the Chicago Fire Department throughout Chilifest.
For more information, call (312) 645-6000 or visit www.rockitbarandgrill.com.