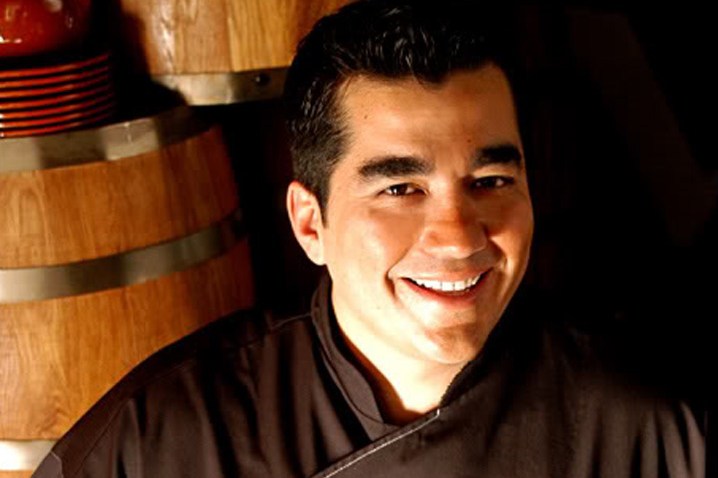 Chicago-born-and-raised Jose Garces achieved "culinary immortality" Sunday as he was named the second-ever Next Iron Chef!
The executive chef/owner of Mercat a la Planxa (638 Michigan Ave.) pulled a victory over New York pastry chef Jehangir Mehta.
Their final challenge was to work with the secret ingredient of "ribs and racks" to produce a five-course feast exemplifying the ethnic melting pot of American cuisine. They worked with the likes of Baby Back short ribs, beef spare ribs, buffalo ribs and pork ribs, but Garces's approach of connecting Chicago's rich ethnic heritage to his dishes won over the judges.
Highlights included a pizza topped with slow-cooked beef short ribs and balsamic bacon marmalade; slow-braised pork spareribs cooked "carnita" style; and a tribute to the South Side's soul food restaurants with baby back ribs drizzled with a spicy barbecue sauce, and served over mustard greens and bacon-infused grits.
Said an elated Garces upon winning: "It's amazing to be known, to be, the Iron Chef. ... This means everything. It puts me on a different level than most other chefs to be an Iron Chef. They're idols. They're gods. People really look up to the Iron Chefs and I'm really looking forward to taking my place alongside the others."
Audarshia Townsend is the creator of the local food blog 312DiningDiva.com. She also provides content for Dining Chicago, Chicago Tribune Sunday Magazine, Playboy.com and Concierge Preferred.