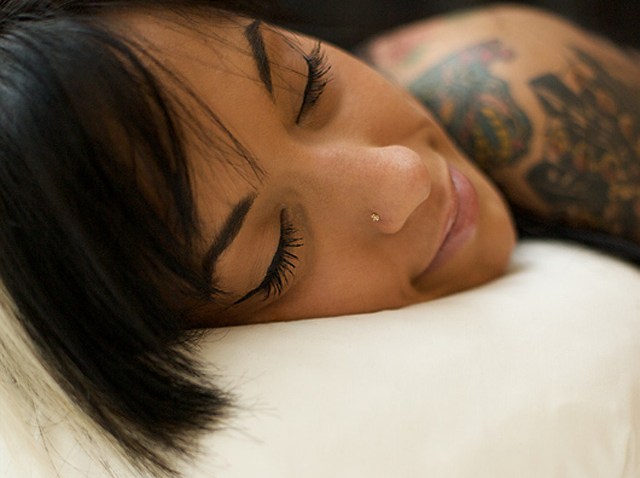 Next time you get ready to hit the bar, instead of a shot and chaser, prepare to choose between fluffy soft and firm and luxe.
Chicago Luxury Beds is taking sleep to another level with its new Pillow Bar, a freestanding kiosk that allows you to walk away with your own restful creation in minutes.
The "bar" contains all of the ingredients needed to create perfect down pillows -- Egyptian cotton, Hungarian goose down fillings and even custom monograms. The Pillow Bar aims to make all sleep lovers happy campers with its fluffy, soft, firm and luxe products.
You'll also find some pretty unique gifts and other sleep "necessities" like the
Yours & Mine Pillow Set
, a set of monogrammed luxury travel pillows and the
Lucky Dog
dog beds, all filled with Hungarian goose down and encased in 300-thread-count cotton sateen.
And while you're there, check out the store's super luxury mattresses and other bedding must-haves; think world-renowned brands like
Vi-Spring
and
Hastens
.
Is it expensive? Depends on your perspective, but it ain't cheap. But how much is a good night's sleep worth?
You're at least guaranteed a better night's rest than you'll get after a trip to a real bar.
Chicago Luxury Beds' Pillow Bar, 440 N. Wells, (312)527.5337