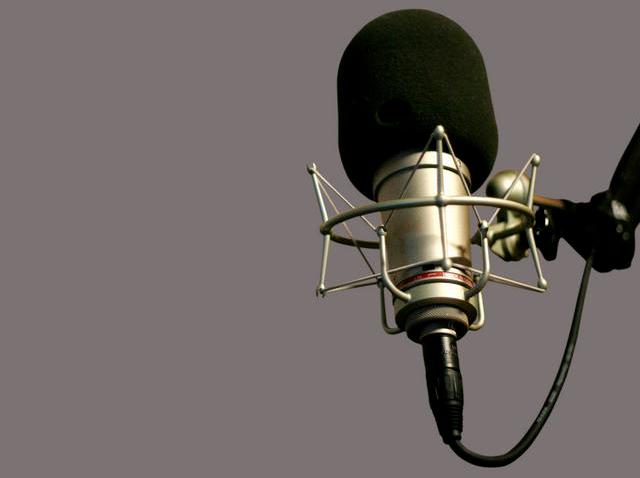 RADIO GA-GA: The Chicago Independent Radio Project hosts a launch party at The Empty Bottle for its online radio station, which goes live at noon on Jan. 17. The party includes performances by local bands The Yolks, Rabble Rabble, and Hollows. 1035 N. Western Ave.; Humboldt Park. Saturday. 10 p.m. $8. 21 and older.
VIVA LA REVOLUTION: Sound Opinions co-host and Chicago Tribune music critic Greg Kot stops by Revolution Books. He'll talk and sign copies of his most recent book, Ripped: How The Wired Generation Revolutionized Music. 1103 N. Ashland Ave.; Ukrainian Village. Saturday. 2 p.m. Free.
BLACK POWER: Seriously, if you're not some soft-spoken, khaki-wearing yuppie who loves watching Newshour on PBS, then go see Black Dynamite at the Brew And View. This blaxploitation parody follows Black Dynamite as he saves the black community from an evil brand of malt liquor. 3145 N. Sheffield Ave.; Lakeview. Saturday. 6:30 p.m. Sunday. 5 p.m. $5.
ARTS AND CRAFTS: Art and culture magazine Proximity releases its sixth issue with a release party at Co-Prosperity Sphere. DJ J+J+J spins, and Implodes, Aleks And The Drummer, Maxwell Cittron, and Members Only play. 3219 S. Morgan St.; Bridgeport. Saturday. $10 includes a copy of the new issue or $8 without.
TEEN BEAT: The Jonas Brothers are pretty much the male equivalent of the Olsen twins. Nick Jonas, the youngest the one, stops by the Rosemont Theater with his, uh, side project, Nick Jonas And The Administration. 5400 N. River Road; Rosemont. Sunday. 7 p.m. $39.50.