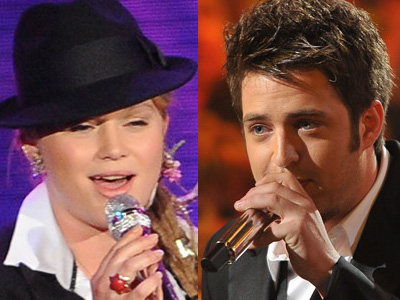 The chances of getting a Chicago singer in the "American Idol" finals is getting better and better.

With both Lee DeWyze and Crystal Bowersox still in the mix, a Top 3 Chicago finalist is guaranteed and at least a Top 2 finish is a pretty good bet.

An even better bet is with Mount Prospect's DeWyze, who is carrying all the momentum in recent weeks and considered the favorite.

This week, the theme is movie music, which should give each contestant an opportunity to find something that suits their style, as opposed to the limited range the Frank Sinatra offerings from last week. Each will be mentored along the way by actor/singer/comedian Jamie Foxx.

Bowersox, who originally hails from Ohio but cut her musical teeth in the clubs and streets of Chicago, has been having a rougher time of it over the past few weeks, going from favorite status to appearing defensive and bickering with judges over criticism. Is she poised to gather a second wind?

We'll find out Tuesday night, as the two local products square off against Casey James of Texas and Florida's Michael Lynche.

"American Idol" airs Tuesday night on FOX.