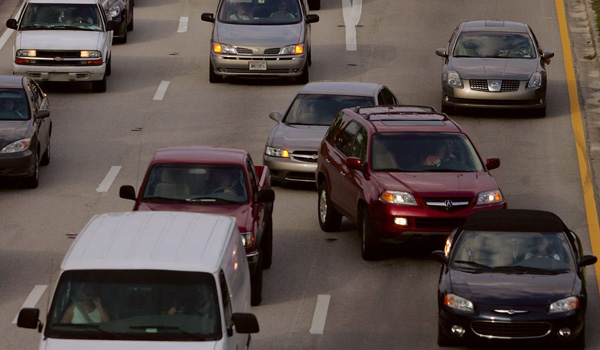 Have you been shouting a few more expletives out your car window during your commute? Leaning on the horn more often? You're not alone.
According to a recent survey, Chicago's roads—or rather, the drivers on them—have become a little meaner.
The fourth annual In the Driver's Seat Road Rage Survey, commissioned by AutoVantage, compared 25 major American cities, ranking them in terms of courteousness on the road.
Chicago came in as the 14th most polite city, a few steps down from our 8th place ranking last year.
What makes Chicagoan drivers so rude? Their cell phones are a major source of the problem. At 91 percent, Chicago motorists were the second most likely to report seeing other drivers—on a daily basis—talking (illegally) on their phones while driving.
With one hand on the cell phone and one hand on the wheel, perhaps Chicagoans find it difficult to use their turn signals appropriately. Chicago drivers tied with Houston as fourth most likely to see people changing lanes with little to no warning.
Miami, which had the worst road rage for the past three years according to the survey, was cut off by New York City this year.
The most courteous drivers are said to be in Portland, Oregon. Cleveland, Baltimore, Sacramento, and Pittsburgh complete the top five in an orderly fashion.
Matt Bartosik is the editor of Off the Rocks' next issue and a "between blogs" blogger.
Copyright FREEL - NBC Local Media