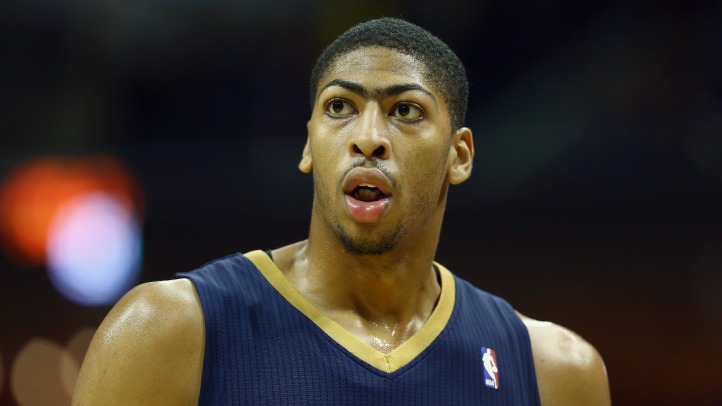 Despite a number of injuries in his first two seasons in the NBA, it's hard to not be impressed by the development of Anthony Davis. The Chicago native is having a stellar year, averaging 20.4 points, 10.3 rebounds and leading the league in blocks by a wide margin at 3.3 per game.
Having an opportunity to compete against him as a member of USA Basketball's Select Team, Taj Gibson has seen Davis' growth first hand.
"I've had a chance to have a close look at him from USA [Basketball] and I just think that his confidence over the years has been building and building," Gibson said. "Then, in USA, you see a jump shot, a lot of different things that he's been doing better, as far as facing up, attacking the basket and it's a sight to see."
Tom Thibodeau, also with USA Basketball, can attest to how much Anthony Davis has grown as a basketball player in such a short time.
"They're not many 20-and-10 guys in the league," said Thibodeau. "He was around with USA Basketball this summer and you could see the big jump that he had made in his game. He's playing with a lot of confidence, has great impact on the game in a lot of different ways. Shooting the ball a lot better, running the floor great, defense, all-around player, skilled, great kid. He's an All-Star. He just didn't happen to make the All-Star team. He's an All-Star player, though."