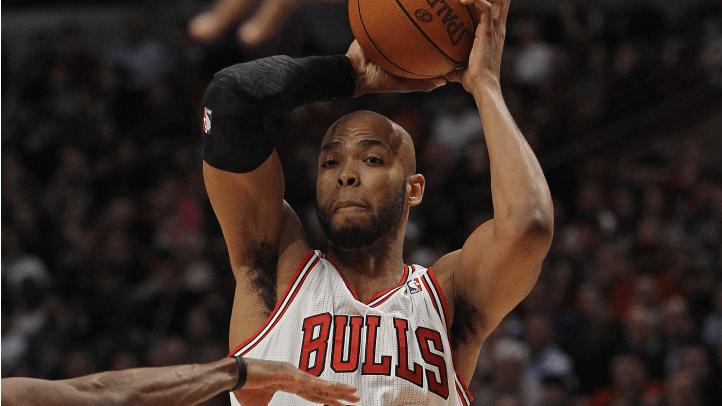 Although it didn't reflect in the stats, Bulls reserve power forward Taj Gibson struggled last season. After signing a four-year contract extension worth $32 million, the USC alum appeared to be a shell of the player who won fans over with his blue-collar approach on the court.
This season however, Gibson is in redemption mode, and it's showing both on the court and in his stats as he's averaging a career-high in points (12.4 ppg) and exhibiting the same production he did as a rookie.
With Carlos Boozer a likely amnesty candidate next summer, Gibson seems to be auditioning for the starting power forward role, but his primary focus remains on helping the Bulls win games and championships.
"One day I might be a starter, but it's all about whatever helps the team win,'' Gibson said to the Chicago Sun-times. "You're not remembered for individual stats. There are a few players who are remembered for individual stats, but the main thing is you are remembered for winning championships. You look at [former Bulls role players] Randy Brown and Bill Wennington. Those guys are remembered for winning games, winning championships."
Gibson, along with the rest of his Bulls teammates, understand the legacy in Chicago built by Michael Jordan and wants to help the team get back to the pinnacle of success in the NBA.
"Here in Chicago, we're all about winning games, winning championships, the way Michael Jordan and those guys did. I really want to win a championship, and it starts with helping your team in any way possible. That means not worrying about starting or anything like that. Just do whatever it takes.''
Taj Gibson gets it, and it's one of the reasons why he's a fan favorite.