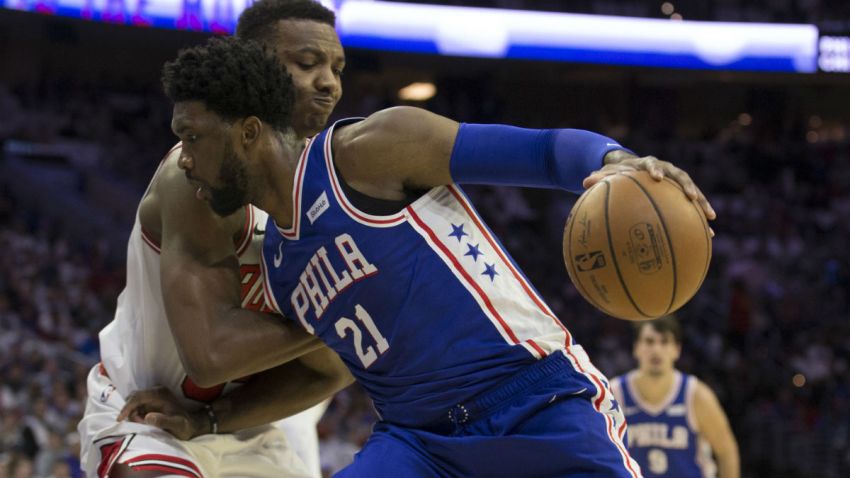 Ben Simmons had a triple-double with 13 points, 13 rebounds and 11 assists and Joel Embiid had 30 points and 12 rebounds in the Philadelphia 76ers' 127-108 victory over the Chicago Bulls on Thursday night.
Zach LaVine led the Bulls with 30 points in their season opener.
The curious case of Markelle Fultz continued when one of the more scrutinized players in the NBA managed to steal the spotlight from his more accomplished teammate with simple jumpers.
Fultz had open looks early and 76ers fans exhorted him to "Shoot! Shoot!" each time he touched the ball as the second-year guard tries to overcome his aversion to jumpers.
He found the look he wanted 3 minutes into the second quarter. Fultz dribbled to the foul line and hit an uncontested pull-up jumper, the ball rattling around the rim four times before it plopped through the net for two points. Fans erupted in cheers as they gave him a standing ovation and chanted "Fultz! Fultz! Fultz!" Fultz was 1 of 6 in 15 minutes in the first half and didn't play again until late in the third and the Sixers leading by 88-68.
Copyright AP - Associated Press