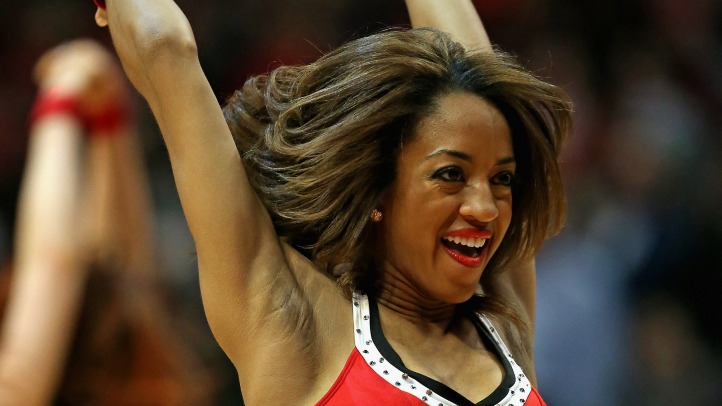 The Chicago Bulls victory over the Miami Heat last week was cause for celebration for many, including Luvabulls dancer Ariana Rosado. Rosado got the surprise of her life when her boyfriend, Shane Zackery, popped out of an inflatable Benny the Bull mascot suit and proposed to her at half court during a third quarter timeout.
Of course, Rosado said yes, and on Monday, the couple appeared on HuffPost Live to discuss the proposal.
"It did take a little bit of planning," Zackery explained. "I did have help from some of the Luvabulls … From there, I just started talking to her coach, the manager of entertainment, and just making sure we set everything up in the right way and make sure this was going to be something special for Ariana."
Zackery said he planned the proposal in conjunction with the Heat game because he's a LeBron James fan, and it was also his birthday. As for Rosado, she was completely shocked at what was happening.
"I had no idea whatsoever," she said. "I was in complete shock and awe. It was an amazing surprise."
The two met at St. Xavier University on Chicago's South Side and have been dating for two-and-a-half years.