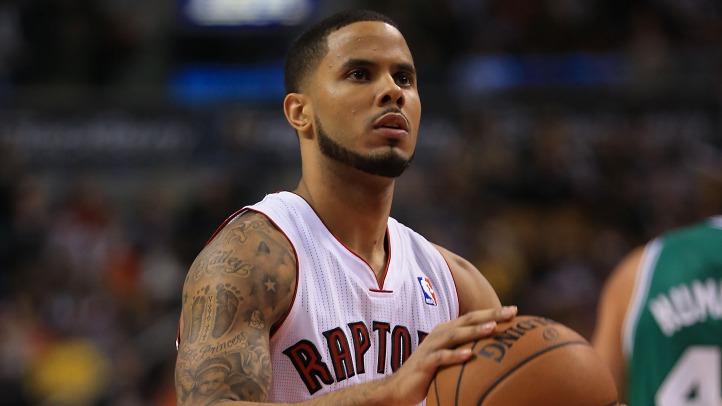 The Chicago Bulls officially announced the signing of point guard DJ Augustin on Friday. Augustin had been rumored to be a target of the Bulls after the Toronto Raptors waived him in the aftermath of the trade that sent Rudy Gay to the Sacramento Kings.
Augustin is currently in his sixth year in the NBA. He was drafted by the Charlotte Bobcats with the ninth pick in the 2008 NBA Draft and has played for the Bobcats, the Indiana Pacers and the Toronto Raptors.
He appeared in 10 games this year with the Raptors, averaging 2.1 ppg in eight minutes of action on the court.

In five-plus seasons in the NBA, Augustin has played in 368 regular season games with 147 starts and has career averages of 9.4 points, 3.9 assists and 1.8 rebounds in 24.1 minutes. He's shot 40 percent from the field, 37 percent from behind the arc and 87 percent from the free-throw line.
The 26-year-old has also made two trips to the NBA playoffs where he has averaged five points per game while shooting 36 percent from the field, 39 percent from three and 81 percent from the free throw line.

Augustin will wear No. 14 and he will be available for Friday night's game at Milwaukee. In accordance with team policy, terms of his contract were not disclosed.
Chicago's roster now stands at 14 players.