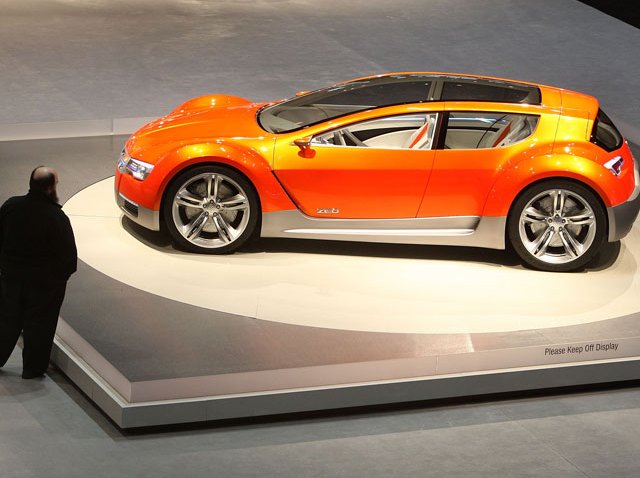 Thinking of unleashing your inner car buff? There's plenty to know about the forthcoming Chicago Auto Show, starting Feb. 11, from types of cars to ogle to auto-nerd consumer specs. Here's what you should know before you go.
104: Years of Chicago Auto Show, including this one
10: Days you can attend, from Feb. 11-20
1,000: Approximate number of cars at the show
15: Types of cars on display, from hybrids and electric cars to sedans and pickup trucks
9:45 a.m.: Time of the official Ribbon Cutting Ceremony Feb. 11
1.2: Million square feet of Auto Show goodness at McCormick Place
$11: Cost of adult admission; $7 for seniors over 62 and kids ages 6-12
$0: Cost of kids under 6 with a paid adult
50: Percent discount on admission with a tank of BP gas.
$44,550: Cost of a base model BMW 5-Series, one of the most expensive cars at the show
$70,000: Cost of the top of the line BMW 5-Series with all the bells and whistles
$10: Cost of discounted parking after 6 p.m.
4: Test tracks where attendees can drive the Chevy Volt and other cars from the show
18: Charities benefiting from funds raised during First Look for Charity on Feb. 10.
$25: Cost of meal deals for 4 from Connie's, Robinson's and Vienna Beef