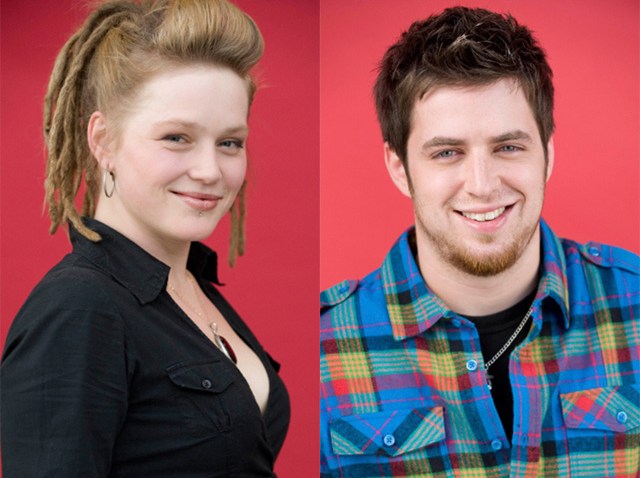 Leave it to "American Idol" to mix a night meant for charity with cruel and permanent elimination.
Wednesday's "American Idol Gives Back" episode seemed to be about everything but the competition, with a weird mix of celebrity appearances that ranged from Slash to Jim Carrey to the Octomom and the First Family appearing on the show.
But between all the hype, two Chicago area contestants advanced to the Top 6. Mount ProspectLee DeWyze and Crystal Bowersox both look like strong contenders to make it to finals, with neither being voted to the bottom 3.
Both singers were mentored by Alicia Keys in this round, and DeWyze sang Simon & Garfunkel's "The Boxer" and Bowersox impressed with her emotional version of Curtis Mayfield's "People Get Ready."
"To me, it was in a totally different class than anything else we've heard tonight," the normally prickly Simon Cowell said of Bowersox' performance.
Wednesday's show was anything but charitable for Texas crooner Tim Urban, who was sent packing.
The Top 6 will compete in the next round on April 27th.