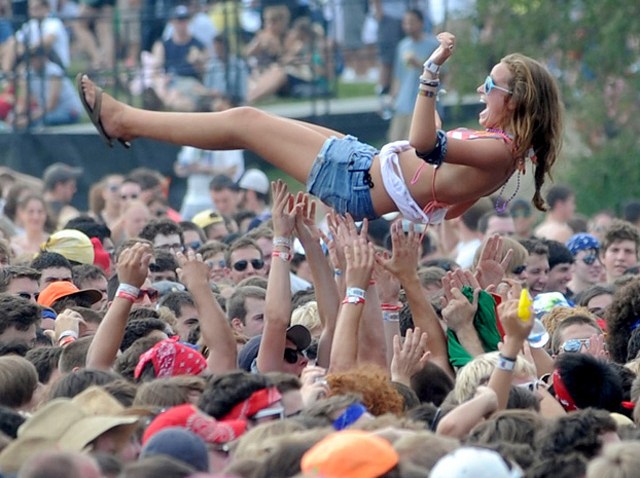 Consider it a leap of faith, similar to the one you take when stage diving.

Even though band lineup hasn't even been announced, the next round of Lollapalooza tickets officially go on sale Tuesday for the Aug. 6-8 festival.

Advance three-day passes will run you $190 apiece, and after this allotment sells out, regular three-day passes will go on sale for $215. Early bird $175 passes previously sold out quickly.

So who will you be rockin' out to after spending your hard-earned cash? In February, The Daily Swarm reported that Lady Gaga would be one of the headliners this summer, along with Green Day and Soundgarden.
The Onion's AV Club also has a good rundown of rumored performers.

Lollapalooza officials haven't confirmed whether any of those bands will actually be in the lineup.