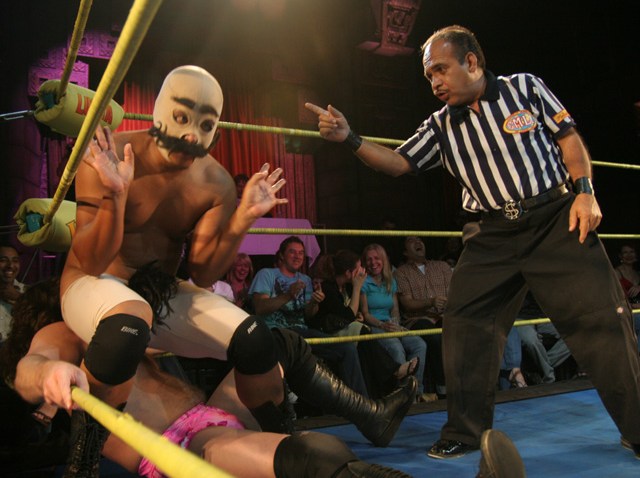 WRESTLING ISN'T FAKE: Midget wrestlers who look like supervillains, sequined retro-burlesque dancers, and more lucha libre wrestlers than there are skinny jeans in Wicker Park make up the cult hit Lucha VaVoom. This traveling Los Angeles show stops off at the Congress Theater for one night only. 2135 N. Milwaukee Ave.; Logan Square. 8:30 p.m. $25 for general admission, $60 for ringside seating. 17 and older.
SNOOCHIE BOOCHIES: Kevin Smith may be a stoner's Orson Welles, but the director of "Mallrats" and "Clerks" has proven he's got a sharp tongue and a gift for storytelling with his Q&A tour, which stops off at the Chicago Theatre. Maybe Smith will explain how the poster child for '90s-indie filmmakers ended up working on a cop comedy, "A Couple of Dicks," which stars Bruce Willis and Tracy Morgan. 175 N. State St.; The Loop. 8 p.m. $18-$58.
BACK WHEN CHILDRENS MOVIES WERE COOL: The film that helped inspire Peter Jackson's "Meet the Feeblies" will screen tonight at the Music Box. "The Muppet Movie" may not be as trippy as Jackson's early film, but it does have its surreal moments, like when Animal downs an instant-growth potion and becomes a giant. 3733 N. Southport Ave..; Lakeview. Midnight. $9.25.