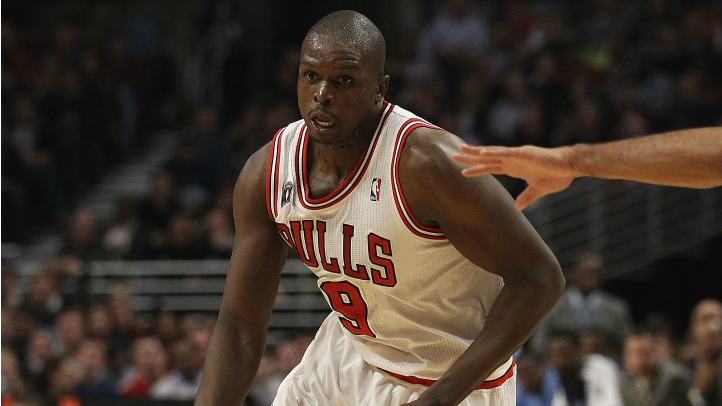 The Chicago Bulls opened their preseason Tuesday night with a win against the Memphis Grizzlies. And though you shouldn't overanalyze an exhibition contest and draw any definitive conclusions for what's to come, the team didn't look all that bad, especially with one of their biggest superstars missing. Sure, there were some bad moments, but a lot of positives can be gleaned from the game.
The Good
Without Derrick Rose in the lineup, it was clear Tom Thibodeau's plan for the season is to push the tempo and get easy baskets whenever possible. There is no way to make up for what Rose brings to the table, but Thibs seems to be tinkering with the best way to offset the loss in offensive production. By halftime, Chicago already had racked up 16 fast break points and finished with 32 in that category. The Bulls also had five players in double-digit scoring and looked solid on the defensive side of the ball, their staple for the past two seasons.
The Bad
The Bulls couldn't throw a rock in Lake Michigan if they stood on North Avenue Beach. They shot the ball terribly against the Grizzlies, going 35.7 percent from the field (mainly as a result of a miserable fourth quarter) and were a paltry 2-14 from beyond the three-point arc (14.3 percent). But that's basketball. Some nights you're going to make shots and sometimes you're not. Oversimplified? Yes, but also very true. The team most likely won't shoot that poorly all the time, but in the regular season when rotations become shorter, an off-night shooting could result in many losses without the team having their superstar to bail them out.
The Ugly
The Bulls opened the final stanza with a 16-point lead. With the second unit or the "new" Bench Mob – comprising of Taj Gibson, Marco Belinelli, Nazr Mohammed, Nate Robinson and Jimmy Butler – in the game to close it out, they blew that advantage as a result of shooting just 1-21 from the field (4.8 percent). Were it not for their exceptional free-throw shooting (9-10 from the line), Chicago could've easily lost the game. But again, it's just the first exhibition and not much should be read into such an epic display of futility.
One (preseason game) down, six to go. Expect the team to continue to improve as they learn to play with one another and knock the rust off their games after not playing competitively in over five months.