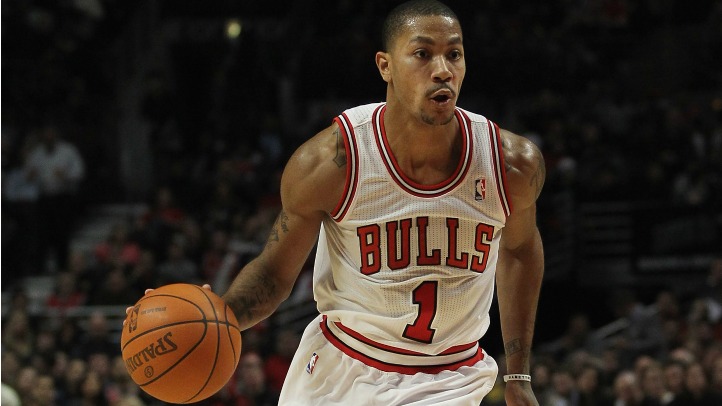 The Bulls on Monday held their first practice at the United Center. Incoming players had an opportunity to get acclimated to their new digs, while the old players couldn't help but feel like something was missing.
"It's weird," Carlos Boozer told ESPN Chicago after Monday's practice without Derrick Rose. "It's a weird vibe. He comes in every day, though. He comes in every day."

Boozer said Rose is is "attacking his rehab like a monster trying to get back" then comes out to support and cheer on the team.
Rose has been a fixture at the Berto Center since coming back from his summer home in California and his presence has been encouraging for the rest of the team. But Monday was different because the team knows that when they play the Memphis Grizzlies on Tuesday, D. Rose won't be taking the floor with them.
"It's crazy," Taj Gibson said. "Because usually just hearing him say small things like, 'Let's push. Championship.' Small things just to encourage you every day. So not having him is a big effect but we understand that he's pushing through."

Gibson said the team knows he'll be back soon.