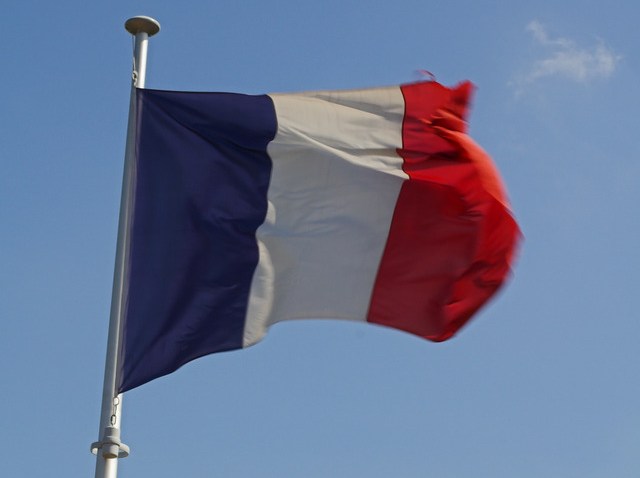 We never need an excuse to indulge in a few glasses of bubbly, but since it's Bastille Day, we'll up the ante.

The 312 Dining Diva discovered there's no shortage of places to celebrate today:

Bistro 110: The Mag Mile resto celebrates the storming of the Bastille with a Marie Antoinette look-a-like passing out cream puff nibbles on the Pearson Street patio (it's gonna be 92 degrees today!), complimentary pound cake for all tables and $5 glasses of sparkling wine and beer. Bistro faves like roasted duck and cassoulet will be offered for the low price of $17.89.

Brasserie JO: Alas, this will be the final Bastille Day event at this legendary bistro owned by Jean Joho. It closes to make way for a new project from the guys behind HUB 51. Joho will be in the house watching the "Tour de France" with race superstar Christian Vande Velde. Meet them, greet them, and eat from a special French menu featuring sweetbreads, Boudin Blanc and Papa JO beef tongue. Elroy and the Bulletproof Band performs. Starts at 6pm. No cover.

Chicago French Market: Dip out of the office early (after all, isn't everyone French on Bastille Day?!) and head for a rush hour concert and complimentary tastings of French delicacies. French cabaret singer Greta Pope performs as guests will be treated to tastings of wine, cheese and chocolate. Pastoral will also offer cheese plates and baguettes for $9.07. 4-6:30pm.

Crepe Crave: The new Wicker Park spot offers more than 25 varieties of crepes, but today you can get their signature Crepe Suzettes with orange butter for $1.

Eli's Cheesecake: Let them eat . . . cheesecake?! The popular cafe is dishing out free slices of Blackberry Creme Fraiche and Cherry Noir cheesecake.

deca Restaurant + Bar: Order a cocktail and get a complimentary order of fries, but these are no ordinary fries. They're hand-cut and made with truffle/duck fat or lemon salt, fresh oregano and grated parmesan Reggiano.

Duchamp: Reserve your seats on the spectacular patio for an all-out party celebrating Bastille. Executive Chef Michael Taus is whipping up signature French dishes and crepes, plus bartenders will shake up St. Germain cocktails. Also, live music. 6-9pm. $55.

In Fine Spirits: More patio partying at this Andersonville gem, as Fine Vines' Frederick Brown takes diners on a tour through the revolutionary winemakers of France. 7pm. The four-course dinner is $50.

Kiki's Bistro: How apropos! Culinary king Georges "Kiki" Cuisance celebrates his illustrious career with an official street naming ceremony in front of the restaurant. The corner of Franklin and Locust will be renamed "Rue de Kiki" during a block party hosted by L'Union des Francais de l'Etranger de Chicago (UFEC), Les Francais du Monde-ADFE and Francophone Professional Group (G.P.F) and Alliance Francaise of DuPage County. The outdoor festival includes live music, as well as food and drink for purchase. 6-10pm.

Audarshia Townsend is the creator of the local food blog 312DiningDiva.com. She also provides content for Dining Chicago and Playboy.com.