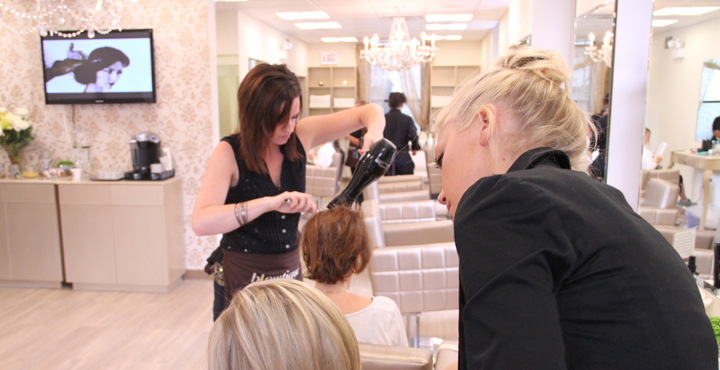 Finding a full-service salon in Chicago is never a problem -- there are plenty. But finding a salon where you can pop in for a quick blow-out is a more challenging task.
Not anymore, thanks to the River North opening of new blow dry only salon Blowtique.
Inspired by the concept that a good blow-out is the foundation of looking fab, the salon touts the idea that a blow-out can be as convenient and as accessible as a polish change. Blow-outs here are a mere $35, and for those in a rush, the sessions are quick -- each lasts 35 minutes and includes a full shampoo, blow dry and style.
Extended hours (7 days a week, 9am-9pm) means busy bees have a good chance of squeezing in at any hour for a last minute coif fix.
The other great thing about this hair joint? You can choose from a comprehensive menu, from chic styles like the "The Magnificent," a classic blow-out, smooth with light-weight body, or "The 5th Avenue," a sleek and straight blow-out with a high-gloss finish.
For something more Hollywood glam, try the "Deep Ellum," a style with big-body curls with a dramatic bounce or the "Sunset," sexy tousled waves with a glamorous shine.
Talk about a convenient way to look fab in a pinch.