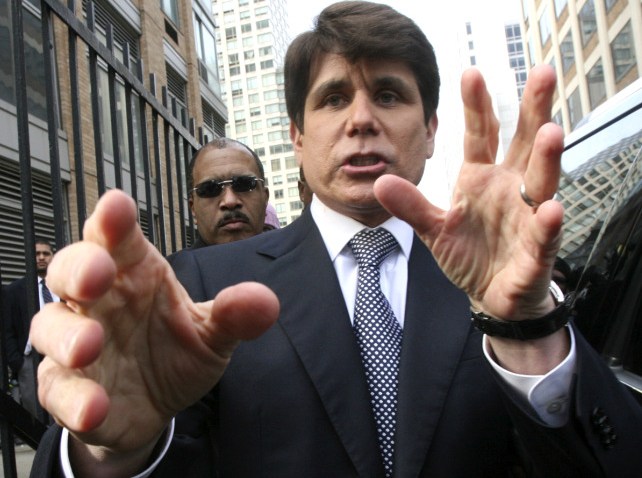 HUNK OF BURNING LOVE: Former Gov. Rod Blagojevich stops by Columbia College's Film Row Cinema for a screening of "Viva Las Vegas," which stars Blagojevich's hero, Elvis Presley. Blagojevich will afterwards debate Columbia instructor Dan Rybicky over all things Elvis. 1104 S. Wabash, Eighth Floor; South Loop. 7 p.m. Free.
BLAME CANADA: The Canadian indie rockers in Metric stop by the Cubby Bear (of all places) in support of their latest album, "Fantasies." It'll be interesting if the event devolves into a battle royal that pits the jocks vs. the artsy nerds. 1059 W. Addison St.; Wrigleyville. 8 p.m. $10. 21 and older.
GOT ANY CHANGE?: Pulling off a heist with friends can end up being a major bummer, which is more than apparent in David Mamet's "American" Buffalo." Currently being performed at the Steppenwolf Theatre, "American Buffalo" follows a small group of guys who try to steal back a valuable coin that one of the guys sold at a much lower price. 1650 N. Halsted Str.; Near North Side. 7:30 p.m. $55.