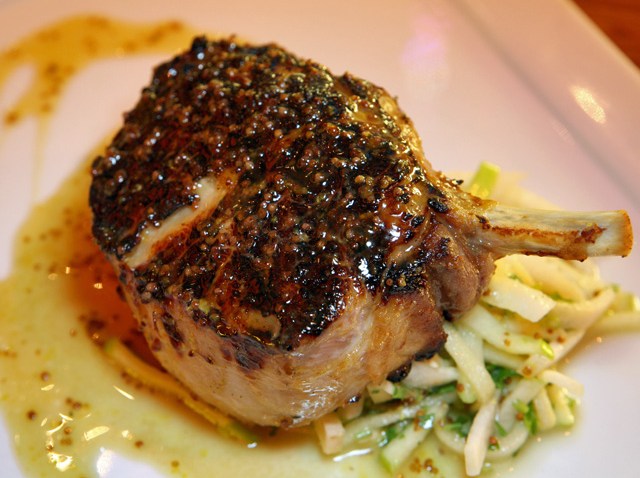 Like a doting momma, NBCChicago.com just wants to feed you. Bite Me is our twice-weekly look at the most succulent dishes Chicago has to offer. Read on, eat well.
When you think of Sushi Samba, you think of -- well, sushi. But when we asked Chef de Cuisine Dan Tucker to pass along his favorite dish on the menu, he raved about this Double Cut Pork Chop. Here's why.
What's in it?
A 14 oz. pork chop is brined in Japanese mustard and apple cider. It's served over a Granny Smith apple, jicama, red jalapeno and lime ceviche. It's then glazed with a Japanese mustard gastrique.
Suggested pairing:
Goose Island's "Pere Jacques," a Belgian-style ale available at Sushi Samba.
The chef de cuisine says:
"In Chicago, a city of meat lovers with a fondness for pig, this is the best pork chop." -- Dan Tucker
How much is it?
$25
Sushi Samba, 504 N. Wells, (312) 595-2500. VIEW DINNER MENU