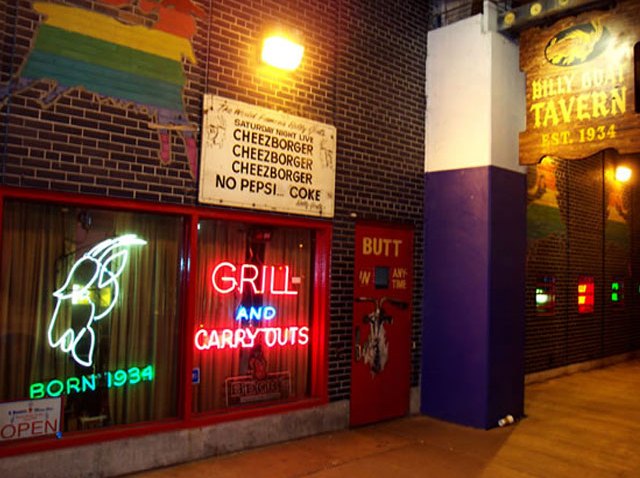 One of the most iconic dive watering holes in Chicago is in for major changes.

The original Billy Goat Tavern will be temporarily displaced due to the planned redevelopment of 430 N. Michigan Ave., the Chicago Tribune reports.

According to the newspaper, the National Association of Realtors' board of directors voted to redevelop the space to make way for a complex that includes a hotel, condos, office and retail space between North Michigan Avenue and Wabash Avenue.

The ambitious project is deemed the "next destination building in the iconic Chicago skyline," according to officials involved in the property.

Officials maintain that the Billy Goat will be incorporated into the new project.

The restaurant has been around since 1964 and was immortalized in Saturday Night Live skits in the 1980s. It's located underneath Michigan Avenue.
Get More from NBCChicago.com