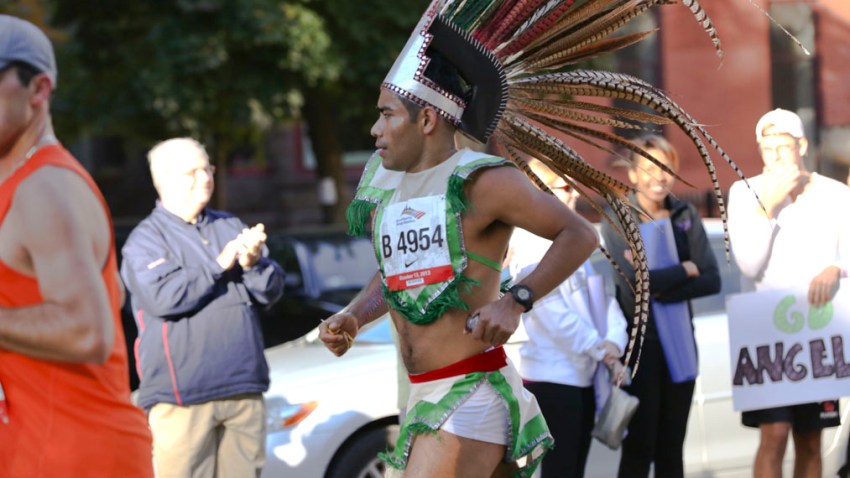 Halloween's nearly upon us, which means it's time to gear up for haunted houses and binging on candy, but it's also that time of the year when races see an abundance of costumed participants.
While there are few things more disheartening than seeing a runner in a full-body costume that inhibits their range of motion cross the finish line before you, there are some great ways to celebrate the holiday and still maintain the ability to actually run. (I'm looking at you, SpongeBob).
Check out nationwide running club Moms Run This Town's Pinterest page "Running Costume Ideas" for inspiration like a Christmas tree or the board game Operation.
You should also browse through the blog Best Race Costumes for ideas-- they're constantly updating, sort by categories, and have a ton of hilarious ideas like Olivia Newton-John or Mr. Clean. But seriously, if you dress as one of these giant faces, don't run faster than me. Or anywhere near me for that matter, because in the spirit of Halloween, that's truly terrifying.