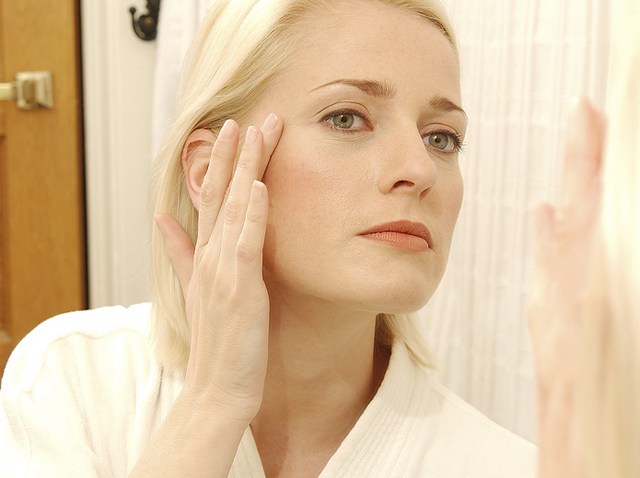 The onset of winter can produce a whole slew of problems -- snowed-in cars, a complete lack of interest in your social life, and an addiction to scalding hot showers, therefore upping your water bill. As if that weren't enough to deal with, those cold temps can also lead to dry, scaly skin from head to toe.
It's thicker than a Potbelly's milkshake, it's over-the-counter but nearly prescription strength, and it gets the job done. The super-emollient lotion has a whipped, non-greasy texture that hydrates layers deep to combat the common signs of a harsh winter -- severely dehydrated skin.
It fights atopic dermatitis, irritant eczema, allergic eczema, and keratosis pilaris. And for those you who have no idea what any of those conditions are, we'll lay it out for you as simply as we can -- it moisturizes the hell out of your skin.
The secret? Something called colloidal oatmeal, which is slightly scary-sounding, but dermatologist-approved, plus the addition of butter, soothing eucalyptus oil, and ceramides.
The result is relief from itchy, dry skin anywhere on the bod and visibly-improved skin, without all that grease. That means you can rub loads of the stuff all over, wait for it to absorb, and then layer up and go back out there to face the cold.
Oh the glory that is a
Chicago
winter. Why do we live here again?
First Aid Beauty Ultra Repair Cream is available at
Sephora
for $28.