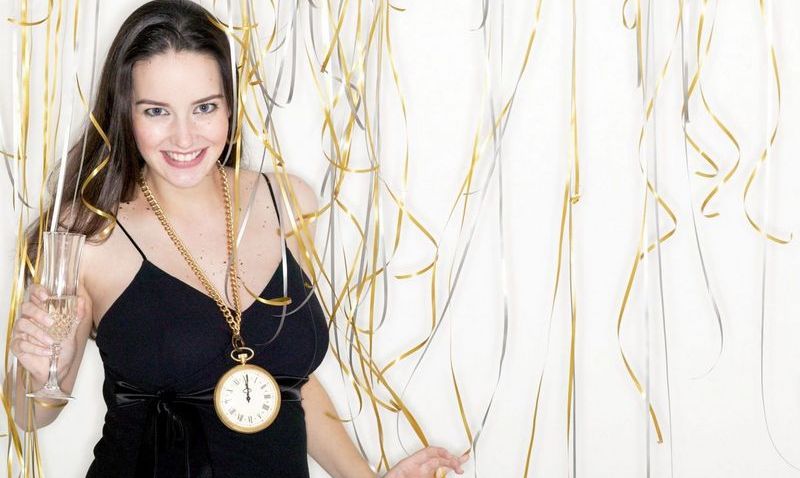 The joy of the holidays unfortunately also brights the dread of unwanted weight gain. Extra cocktails, heavy hors d'oeuvres and Christmas cookies can make us feel like a stuffed sausage come January 1.
But meanwhile, we still want to look good for New Year's Eve. Can it be done? Personal trainer and fitness blogger Ashley Bond shares some tips that you can start today. After all, the Chicago Luvabull and former Miss Illinois has the rockin' body to prove that she definitely knows what she's talking about.
1) If you've been loading up on holiday sweets and treats, take a step back. Avoid them altogether. If you can't, eat only a small portion of your absolute favorites.
2) Think simple meals. For example; eggs, fruit and whole grain toast for breakfast, salad with veggies, legumes, and fish or chicken for lunch, and chicken and veggies for dinner.
3) Avoid foods high in sodium that may bloat you.
4) Hold off on the alcohol until your event on NYE. A break (even a little one) is good for the body.
5) Amp up your cardio leading up to NYE. It will help keep off any extra calories you consumed the weeks prior.
6) Stay hydrated. Drink plenty of water.
7) Drink green tea. It has numerous health benefits and gives your body a great deal of antioxidants which benefit your bodys' cells.
8) Get the recommended 7-9 hours of sleep each night. Among other things, sleep gives the cells in your body a chance to recover from stresses incurred during the day. Besides, who wants bags under their eyes for the big night out?!
9) Find a fabulous outfit to wear that flatters your best features. Also consider an airbrush tan. It enhances the shadows created by your muscles and gives you a leaner looking physique.
10) Most of all, be confident and have fun ringing a new year full of possibilities!
Kim Peiffer is the founder of The Glow List, an online magazine dedicated to fitness, beauty, healthy living, spa and travel.