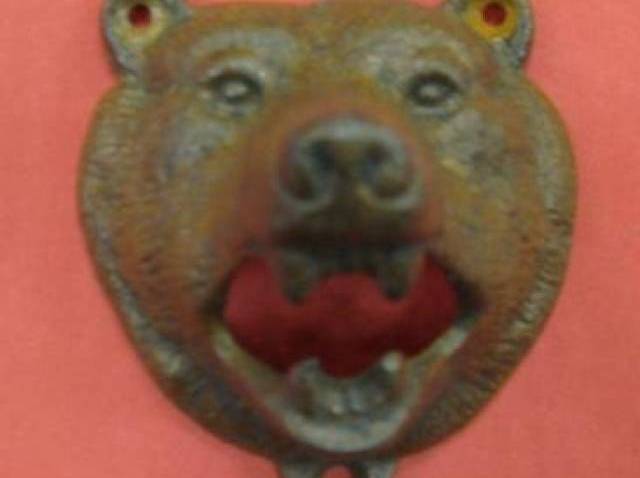 BOTTLE CAP ATTACK: Tough beer caps don't have a chance against this Bear Head Bottle Opener. Its made of cast-iron, and includes a screw mount so you can put it in a place with easy access. $12.50. Available at Hanger 18.
MONDAY BLUES: Mondays blow ... we know. But you can always soothe your sorrows with some retail therapy, and now you can do it at
Robin Richman
. The boutique's now open Mondays, and starting Nov. 9 get 10 percent off when you stop in on a Monday.
2108 North Damen Ave.
CHILLAXING: Impress your snotty friends with your class when you serve them perfectly chilled wine at your next dinner party with the
French Antique Nickel Wine & Champagne Cooler
. Or if dinner parties are not quite where you're at yet in terms of skill set, a cocktail party will do.
Get it at
Left Bank Jewelry
.
Bored at work? Got a tip? Bored at work? Send your shopping suggestions to Kim Peiffer at kpeiffer@gmail.com