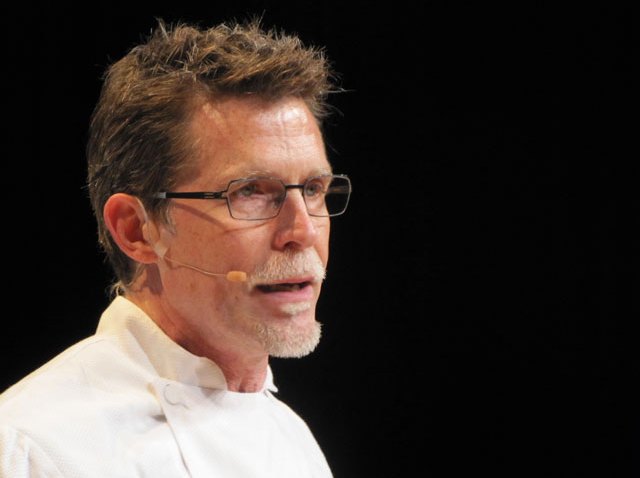 Celebrity chef Rick Bayless says traditions are changing at the White House as it pertains to state dinners.

Back in Chicago after preparing a meal for visiting Mexican President Felipe Calderon, Bayless says the President and Mrs. Obama, through their actions, are showing how important they think food in our country is.

"They have never in the past ever served the food of the country, of the visiting dignitary, to that person at a State Dinner. They've always focused on the best of America. But what is the best of American cooking these days? Is it stuff that just comes from European inspiration? No, we really welcome everything. We embrace everything in this country," he said Monday following an appearance at the National Restaurant Association Show at McCormick Place.

And though the heads of state dined alongside celebrities, Bayless said his menu was chosen with only one person in mind: Michelle Obama.

"I wanted to make sure she was really happy. I know that for many years she has loved our restaurant," he said. "I wanted to do something that would really please her, because I knew if it pleased her, it would please her guests."

Bayless said the introduction that he, the Chef of the White House, Cristeta Comerford, and Pastry Chef William Yosses received following the meal was a first for a White House State Dinner.

"Being able to go in there and do that kind of thing and then be introduced at the end of the meal is pretty breathtaking and fabulous," he said.

Bayless is famous for his regional Mexican cuisine, and his restaurants, Frontera Grill and the finer Topolobombo, were favorites of the Obamas when they lived in Chicago. But on the menu last week was a jicima salad, beef with mole sauce and ceviche.