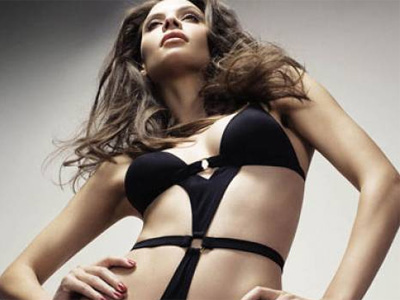 We like things that border on the edge of inappropriate, and if there's anyone that knows how to teeter right on that border in the world of fashion, its Oak Street's high-end, sexy lingerie shop Agent Provocateur.
The glam pieces focus on cut-out one-pieces and naughty little bikinis that leave little to the imagination. Lace, Brazilian-backed bottoms and even snake-print fabric are all part of the collection.
But be prepared to pay the price for this kind of beach sexiness; these suites can run upwards of $790.