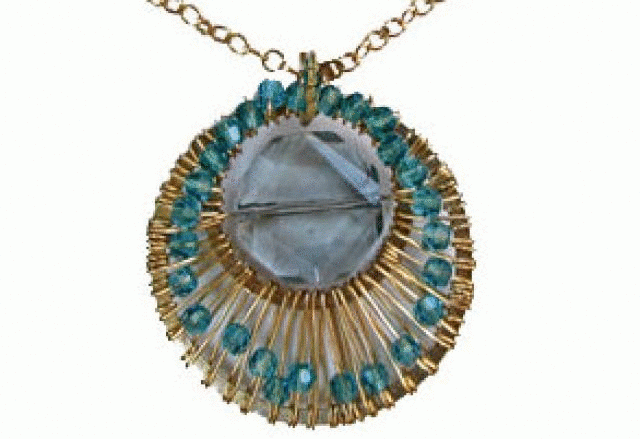 QUITE A CATCH: Lucky Magazine thinks she's got what it takes, and so do we. Local jewelry designer Ali Pesche of Ali Precious jewelry hand-makes this smoke-embedded catcher necklace in 14K gold with colorful crystals. Available online at Ali Precious.
FOSSILIZED JEWELRY: Check out the new jewelry lines at
Robin Richman
; the store is now carrying Melissa
Joy Manning
, an archaeological line of limited edition fossilized trilobytes encased in 14K gold and sterling silver.
Check out the collection
here
.
OLD AND NEW: Turn in a gently used handbag to get 15 percent off any new bag or accessory at
1154 Lill Studio
. The donated bags will go to charity, and you can feel even better about upgrading to a new one.
At
Lill Studio.