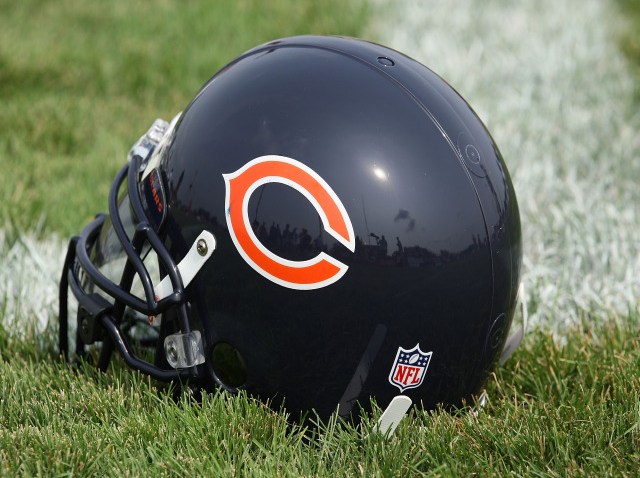 In most instances, your couch is the best place to catch the game, because grabbing a cold one means making a quick jaunt to the fridge. Plus, it's cheaper. But sometimes you want to share the passion for your team with other like-minded souls -- and here's some of the best places to do it:

The Ultimate Tailgate Location
Jake Melnick's Corner Tap (41 E. Superior) is worth the trip this month strictly for their Ultimate Tailgate Burger that we featured this week. But that's just one reason to check out the spot USA Today called one of the best places to watch football. Save room for the XXX Wings, made with the hottest chili pepper in the world, and the eight-pound Monster Burger, big enough to share with a whole group of football fans. Drink specials planned for Saturdays and Sundays during football season include $3.50 Bud Light and Miller Lite drafts and an extensive list of $5 specialty Bloody Mary's, including the new "Angry Mango Mary."

Catch The Fighting Irish at Citizen
Citizen Bar (364 W. Erie St.) bills itself as the Notre Dame football headquarters for the 2009 season. The multiple HD flat screen TVs will provide a closeup view of what they're hoping won't be another disappointing season, and if needed, the plentiful drink specials will help you drown your sorrows while calling for Charlie Weis' head. The bar is also offering a special Gameday Club card that tracks each dollar spent, making you eligible for gift certificates. First person to reach 1,000 points wins two tickets to whichever bowl game Notre Dame qualifies for. How's that for a huge assumption?

Mexican-Style Football
Angels & Mariachis (1721 W Division St.) is debuting new daily specials for the football season. On all NFL and NCAA football game days enjoy $15 domestic buckets (5 beers), $20 import/microbrew buckets and a $20 taco platter that includes 10 mix-and-match tacos. You can also try one of the signature hangover helpers for brunch or wear your own sombrero or purchase one of theirs ($20) for 50 percent off your beverage bill.

He... Could... Go.. All... The... Way
Jerseys Sports Bar & Grill in Hoffman Estates is offering a cool $10,000 every time a Chicago Bear returns an opening kickoff for a touchdown. Anyone at the bar during game time will get their name entered into a raffle and a winner will be picked if the kickoff is returned. You think they're happy Devin Hester isn't returning kickoffs anymore?

Michigan Fans Not Welcome Here
LaSalle Power Co. (500 N. LaSalle) is on the Buckeye, Big Ten and Bears bandwagon this season. They're a proud supporter of Ohio State University football, but you can catch all the college football games on Saturday and the NFL on Sunday. Check out the $10 All-You-Can-Eat Brunch Buffet, the $5 Absolut Bloody Mary and Mimosa Bar, and a variety of drink deals such as $3 domestic cans and a $4 Mimosa Bar.
Buckeyes Fans Not Welcome Here
Michigan fans will want to head to Moe's Cantina (3518 N. Clark St.) for a $25 package deal during all Wolverine games. It includes an all-you-can-eat buffet and an assortment of beverages that includes Bud Light cans, 4 Rebels Premium Vodka and 4 Rebels Dragonfruit vodka, plus mimosas and bloody marys.