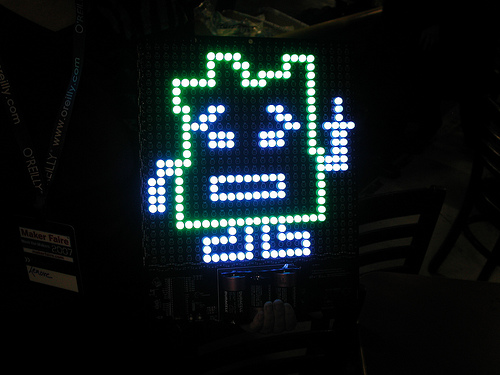 NO. 1 IN THE HOOD, G: Some of the voices behind Adult Swim's "Aqua Teen Hunger Force" stop by the Lakeshore Theater. Show co-creator Dave Willis—who voices Carl, Meatwad, and various other characters—joins Dana Synder—a.k.a Master Shake—in a live performance that also includes a screening of rare, unused clips from the show and a sneak peak of upcoming episodes. 3175 N. Broadway St.; Lakeview. 7:30 p.m. $15.
SOUL NIGHT: If there were a Large Hadron Collider searching for the "God particle" of rock 'n' roll, R&B would be at the top of the list. Sonotheque honors the genre—along with northern soul and Motown—with the last of the Windy City Soul Club nights. (Sonotheque closes its doors on Nov. 15.) 1444 W. Chicago Ave.; Noble Square. 9 p.m. $5. 21 and older.
MAN BEHIND THE CHANGE: Some will probably remember Barack Obama's 2008 presidential campaign through Shepard Fairey's "Hope" poster, Rev. Jeremiah Wright's sermons, and Oprah crying on that random dude's shoulder at Grant Park. But poli-sci geeks will remember David Plouffe, the former campaign manager who recently penned his account of the campaign, "Audacity To Win," which he'll talk about at the University Of Chicago's International House. 1414 E. 59th St.; Hyde Park. 6 p.m. Free.