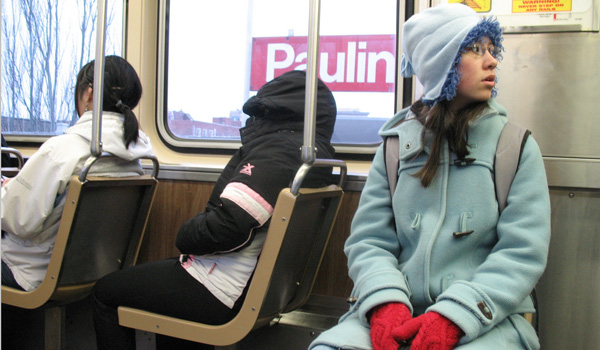 You have to feel bad for business owners whenever there's major construction going on close to their store. The huge awnings covering the signs, the dust and the lack of parking is more than enough to drive potential customers away.
That's why were not surprised to see the merchants near the newly revamped Paulina Brown Line Station throwing a party this weekend.
Six merchants are joining forces to celebrate the neighborhood's new addition with special deals from April 3 - 5.
Frasca Pizzeria and Wine Bar is offering select bottles of wine for $20 on Friday, $3 glasses of champagne and $3 Miller High Life bottles on Saturday and $2 Brown Cows (vanilla ice cream with coke)on Sunday.
Fizz has half-price appetizers before 8:00 pm on Friday, half-price pizzas before 8:00 pm on Saturday and $3 off all sandwiches on Sunday.
Finley Dunne's offers $2.50 Bud Light pints on Friday, half-price sandwiches from 11:00am to 2:00pm on Saturday and half-price sandwiches from 11:00am to 2:00pm on Sunday.
Dinkel's offers Burglaur and Coffee for $2.99 on Friday, Saturday and Sunday.
At Sam and Willy's, a Bow Meow Boutique, when you buy one box of dog or cat treats you get one box half-off all weekend.
The Shire Public House has $3 Great Lakes Dortmunder Gold Lagers all weekend.