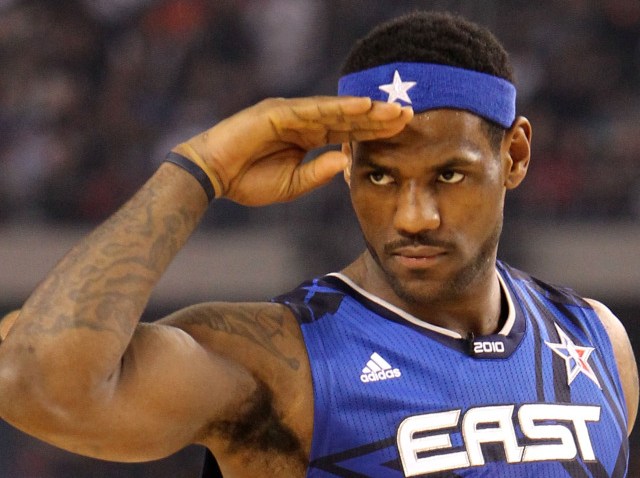 BOW DOWN: The energy promises to be off the charts tonight when every big baller, shot caller and yes, NBA groupie within shooting distance of the South Loop will converge on hot South Loop nightclub The Shrine to pay respects to LeBron James who is hosting The Blackout party. James' Cavs play the Bulls on Friday, but tonight, they'll party. Like most parties of this magnitude, it'll be interesting to see how many of the special "invited" guests show up. We're hearing names like Michael Jordan, Jay-Z and Young Jeezy. In other words, the groupie meter is set to explode. 9 p.m. - 2 a.m., 2109 S Wabash, Pre-sold tickets are gone, but can be purchased at the door for $25. RSVP for bottle service.
MORE BALLIN': The Bulls' Taj Gibson must be wondering why he scheduled his appearance at Bull & Bear on the same night that LeBron is in town, but he'll be at the River North sports bar for their Tipoff Party, celebrating the beginning of March Madness. Rookie move? Not really, it officially wraps up at 9 p.m., so there's plenty of time to get the rest of your evening on afterward. 6 p.m., 431 N Wells
KICK IT WITH THE ANGELS: Imerman Angels, the 1-on-1 cancer support network, is known for throwing some of the best parties in town for young professionals. See what the buzz is all about at their 4th Annual Spring Fling at Enclave nightclub. Admission includes two complimentary beverages and food and all-you-can-gawk pretty people. 7-11 p.m., 222 W. Chicago Ave., $30 advance, $40 at door.