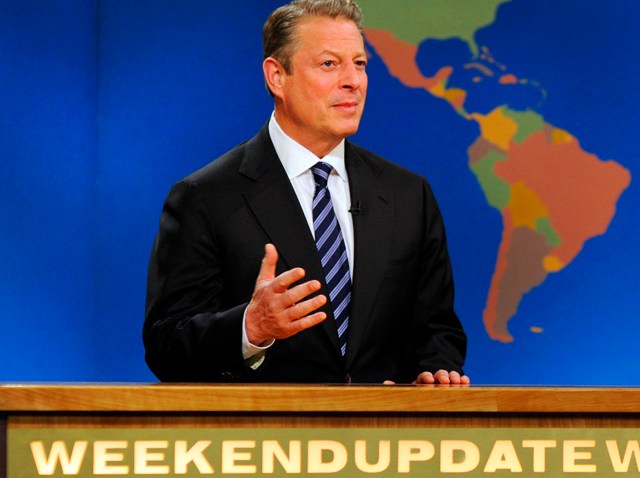 AN 'INCONVENIENT' TIME: Former Vice President Al Gore suffered one of the most memorable presidential election defeats in recent memory, but instead of following many former presidential candidates into obscurity, Gore has emerged as one of the most prominent environmentalist of our time. He stops by the Borders on State Street to talk about his new book, "Our Choice: A Plan To Solve The Climate Crisis." 150 N. State St.; Loop. Noon. Free.
STORY TIME: The New York storytelling group The Moth has attracted thousands of participants during the 10-plus years its been around, and it has finally branched out to Chicago with The Moth StorySLAM, which goes down at Martyrs'. Its an easy concept: Tell a true story involving the night's theme ("blunders") without reading from any papers or note cards. A panel of judges will come up with a score for each storyteller, and the one with the highest score goes on to the GrandSLAM Championship. 3855 N. Lincoln Ave.; North Center. 8 p.m. $7 cover.
HEAP IT ON: Imogen Heap brings her indie-electronic tunes and Bjork-ish fashion sense to the Vic, playing in support of her latest album, "Ellipse." Openers include Tim Exile and Back Ted N-Ted. 3145 N. Sheffield Ave.; Lakeview. 7 p.m. $21.50. All ages.