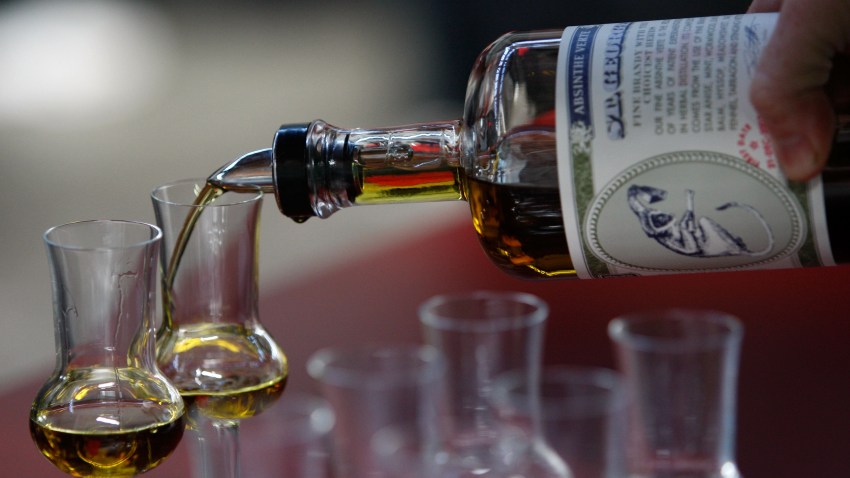 Learn more about that mythic "green fairy," a.k.a. absinthe, a mysterious spirit that had been banned in this country (and many others) thanks to its purported psychoactive properties. The alluring green liquor is now making a (legal) comeback, but many drinkers don't know much about it or the accoutrements that go along with it (such as the cool vessel and slotted spoons used to serve the drink).
Cooking Fools, a Wicker Park catering company that offers fun, interactive cooking classes, is hosting a cocktails and spirits tasting from 6-8:30PM on Thursday, Dec. 18, starring the green fairy, along with other handcrafted artisan spirits made by North Shore Distillery, the first and only boutique distillery in Illinois. The company's co-founder, Sonja Kassebaum, will be pouring samples of her product line, including Sirene Absinthe Verte, served from a traditional drip fountain.
Cooking Fools' resident mixologist, Angie Jackson, will be creating two signature cocktails for the evening -- "Holiday Harvest," featuring her housemade infusions, and "Cool as a Cucumber Gin Elixir," made with North Shore Distillery's spirits. Appetizers will be offered from the Cooking Fools chefs.
Reservations are $30 per person, and can be made by calling 773-276-9377.
Copyright FREEL - NBC Local Media